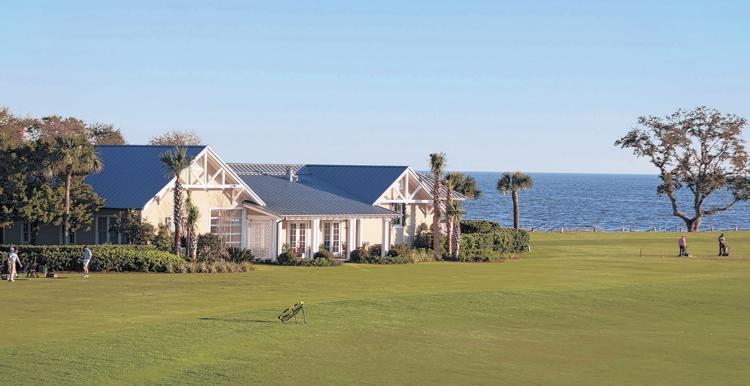 In January, Sea Island Co. completed its $30 million enhancement program at The Lodge, on the southern tip of St. Simons Island. Among the improvements were the addition of seven guest cottages for golfers and other guests, as well as an oceanfront swimming pool and pool house.
Of all the cottages, King Cottage stands out as the star. Its expansive, 4,200-square-foot floor plan, includes four bedrooms, four-and-one-half bathrooms, an large open concept living and dining area ideal for entertaining, a catering kitchen with the optional services of an executive chef, and the pièce de résistance for golfers – a private, indoor hitting bay (complete with comfortable seating and a wet bar) where players can hit directly onto the driving range.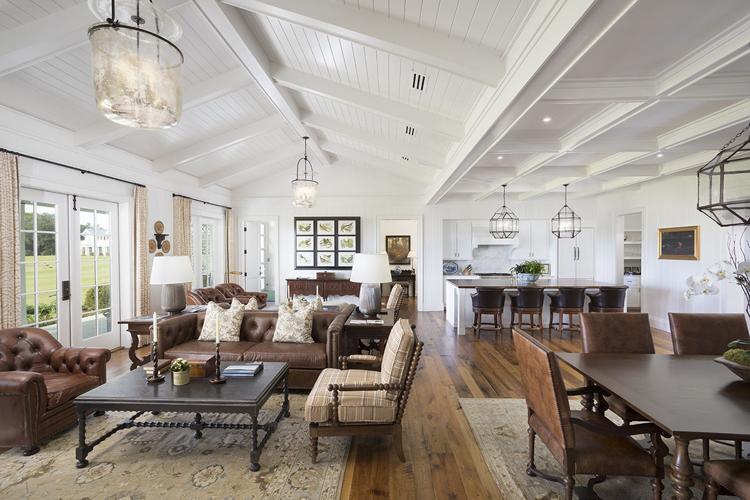 King Cottage is located a short walk from the new 17,000-square-foot Golf Performance Center, with its six instruction and club-fitting bays, putting studio, golf club workshop, gym and meeting space. And to top it all off, there's the redesign of the historic 1928 Plantation Course by Mark and Davis Love III. It's the perfect address to both relax and perfect anyone's game.
Designed by Adrian Cate and Bethany Vann, of Johnson Vann Interiors, King Cottage is the ultimate in sophisticated, informal comfort. Interior features include wide plank hardwood floors, beams, iron lighting and fireplaces. The bedrooms, each with its own en suite marble bathroom, are adorned with elegant furnishings, fine textiles, paintings by local artists and 55-inch TVs.
There was a bit of a twist with King Cottage, however. Unlike the other new cottages at The Lodge, King Cottage was a renovation, rather than a new construction project. If its site looks familiar to people, it's because it was once the former home of the Sea Island's golf training center.
But even before it was a part of Sea Island, the land on which the cottage sits has historic significance. King Cottage sits on land once owned by T. Butler King. A Massachusetts native, King served five terms as a Georgia State Senator, five terms in the U.S. House of Representatives, was the Collector of the Port of San Francisco and led efforts to strengthen the U.S. Navy and American maritime interests. Sea Island Co. purchased the land, formerly Retreat Plantation, from descendants of the King family, in 1926.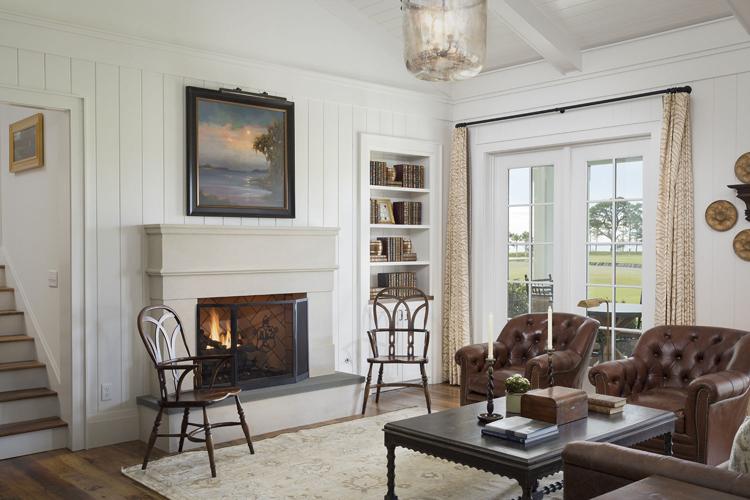 When undertaking this project, Adrian and Bethany both said they wanted King Cottage to have a welcoming, residential feel. In other words, they wanted it to feel like home.
"We incorporated handsome traditional elements, such as paneled walls and beamed ceilings into the design, but we did it in a fresh way," said Adrian. "In order to achieve this look, we painted the beams and paneling a bright white, and picked a warm rustic wide plank floor."
Because they wanted guests to feel at home during their stays, the designers committed to an open floor plan, with the exception of the bedrooms. A generous kitchen, Adrian said, opens to both the living and dining rooms so guests can gather and enjoy the expansive views.
Oceanfront living can mean more exposure to the elements than found in the city or suburbs, but there is one "fabric" that can endure whatever life throws its way.
"We used leather throughout," said Bethany. "We consider leather to be the original performance fabric, and believe that any signs of wear and tear only add to its patina."
The work of a local artist is also found throughout the cottage, and adds to its luxurious, yet relaxed, environment.
"We knew art would play a large role in the feeling of cottage," said Adrian. We thought it would only be fitting to work with a local artist on the paintings."
That's when the two decided to commission Peggy Everett to paint a few pieces for the cottage.
"She was able to capture the natural beauty of the Golden Isles, perfectly," said Adrian.
So many elements combine to make King Cottage the elegant, yet welcoming, home-away-from-home it is.
"This atmosphere is created by Adrian said. "If there is a way to add paneling or beams, even if just on a portion of the room, it always adds character to the space.
"To achieve the look of the King Cottage, stick to neutral colors and add warmth through oushak (Turkish) rugs, a touch of leather and soft floral linen prints.