Interior designers Kiera Kushlan and Jessica Centella, best friends and owners of Residents Understood, a Washington, D.C.-based design firm, have recently brought their business to St. Simons Island. While Centella has been spending the pandemic in West Virginia farmhouse with her family, Kushlan has been living on St. Simons Island with her husband, Michael, and their Frederica Academy Knight, William.
The two women met as graduate students at the University of Florida, and openly admit it was "love at first sight."
Centella remembers their first encounter.
"The moment I met you, I really did see you because of what you were wearing compared to everyone else in our school," Centella said. "There were eight people in that room, and no one else was dressed the way I thought they should be dressed. I really liked your top – you had like a ruffly white top, and I thought you had good taste, and I guessed people don't really 'dress' in Florida."
Coastal Illustrated had Kushlan and Centella interview one another. 
What follows is an edited version of a portion of their interview:
Kiera Kushlan:
What made you want to start
Residents Understood?
Jessica Centella: We had just graduated from Florida at the beginning of the recession – the big housing bust, and Kiera had moved to D.C. She told me about this new land she had discovered that was full of people who were anxious to have two people design houses for them. I felt like it was just the right time in my life to start something new and head to DC. She gave me a PowerPoint presentation, and I don't know that I would have done it with anyone else.
Q: What's your favorite recent project?
It was was a second phase of a project that we worked with a client who is become a dear friend of ours. They came to us with their super tiny kitchen that was divided from the dining room and living room and just awful – (there was a ) lack of storage; it was dark and dreary. It was a lot of fun to open that space back up and give this client –she belongs on her own baking show – the kitchen that would help her achieve her baking goals. I think it was such a drastic transformation because of the size of the space.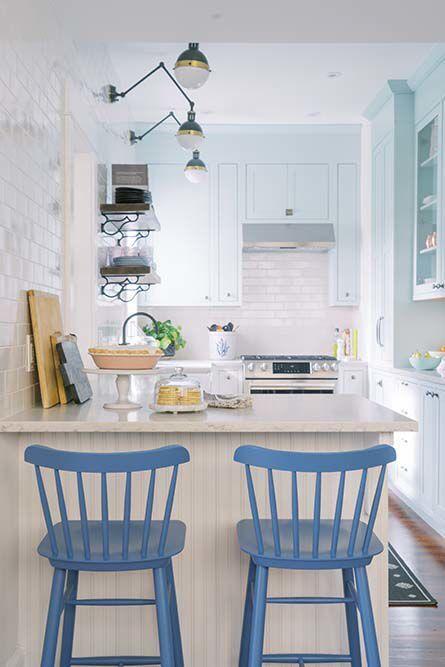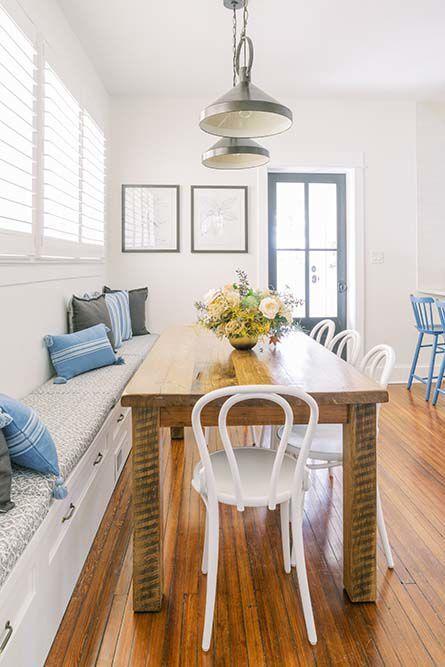 Q: What's your favorite part
of owning a business?
Probably the flexibility. You get to take pride in everything that happens. It's not just as if you were employed, it's not just the specific project you are physically working on, but you just get to take pride in everything that happens in the business, good or bad. I mean, right now I'm in a really cool farmhouse in West Virginia, which even in non-COVID times, this could very well be happening on a Monday afternoon, because in my business we can travel, do things we want to do, and still take care of clients and get work done. Yeah, the flexibility is really nice.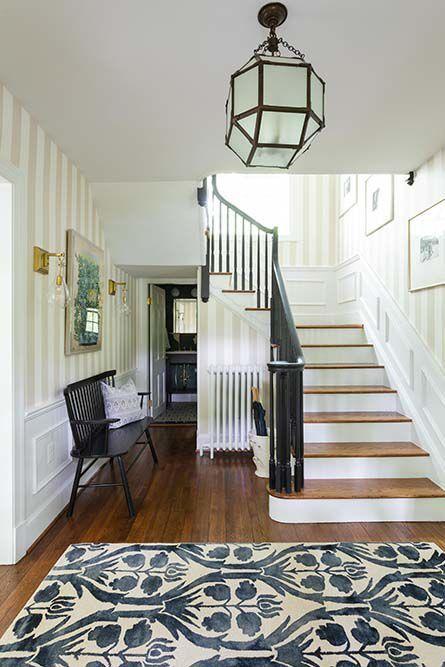 Jessica Centella:
What part of the design process
is your favorite?
Kiera Kushlan: The client 100 percent. Sometimes it's not the best part, but for the majority of the time we have amazing clients and getting to interact with people every day and help them explore their sense of style and what they want their home to look and feel like – really helping them make it a place they love. The best feeling in the world is when you have a happy client, so hands down, clients are the best part of the process.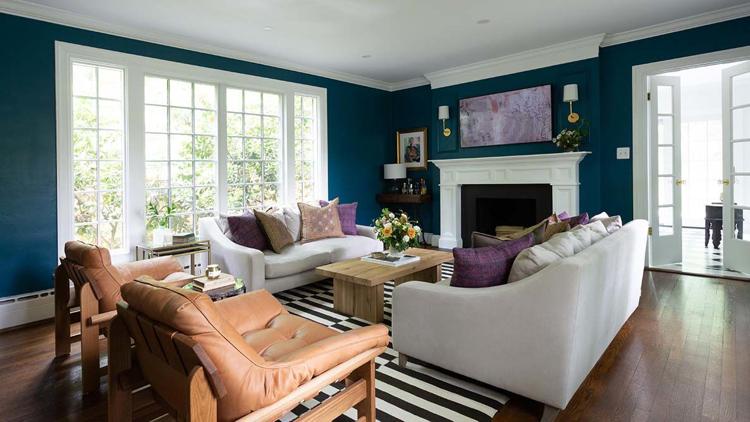 Q: Why do you think St. Simons is a good
place for Residents Understood?
St. Simons in general was close for us at UF, so we would come up here on the weekends. My family has had a place here for a long time; my husband and I got married here many moons ago. We have had some good times up here for sure. My husband and I have talked about spending more time here, and COVID sort of forced us to rethink things, and we've been down here since March going back and forth. With the blessing of the D.C. team, we have decided to either market some down here in a little bit of an opening for interior design services. Hopefully, we can offer a little bit of fresh perspective. I think there's a lot of really young blood and fresh energy down here in terms of the design world, and I feel like we could hopefully contribute to that and bring something to the table.
Q: What makes Residents
Understood work?
Actually, we get asked this all the time. People cannot understand or imagine that we are literally best friends and have been since 2006. We had an instant connection, and it's you know, been a love affair ever sense. We've lived together multiple places on and off with multiple different people. Our husbands are our best friends, and they're best friends. Now, we have two boys who are three weeks apart in age from one another – not planned. We have owned our business for 10 years together. I think we work so well together, and our friendship has lasted because we couldn't be more opposite or have more respect for each other.