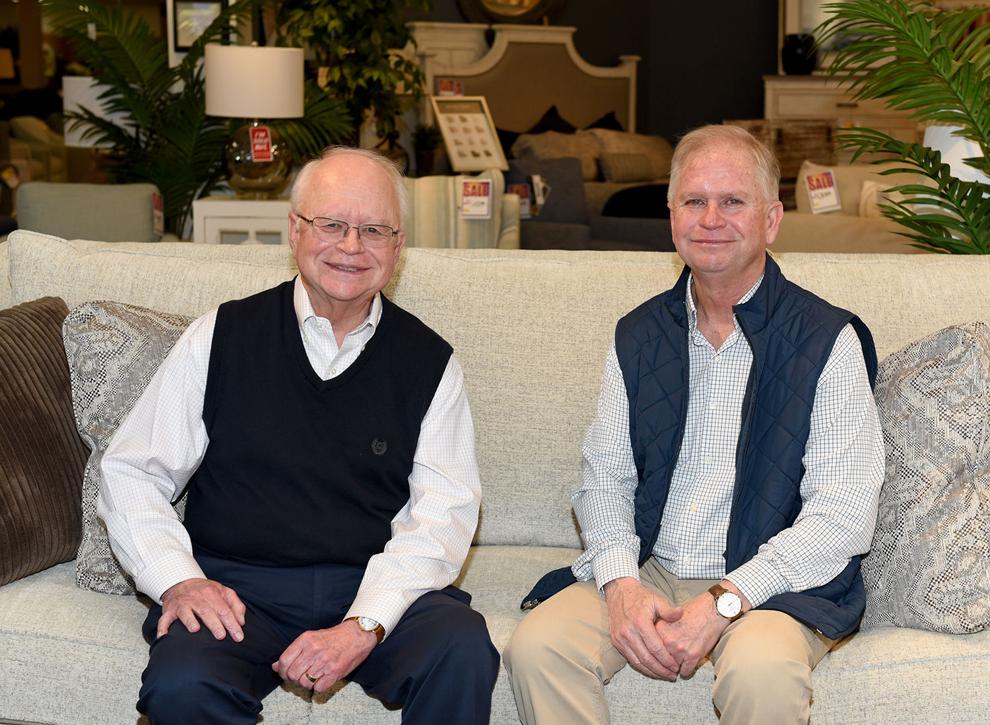 Say you're several hundred miles away and decide to purchase a condominium or home in the Golden Isles for investment, for personal use, or a combination of both.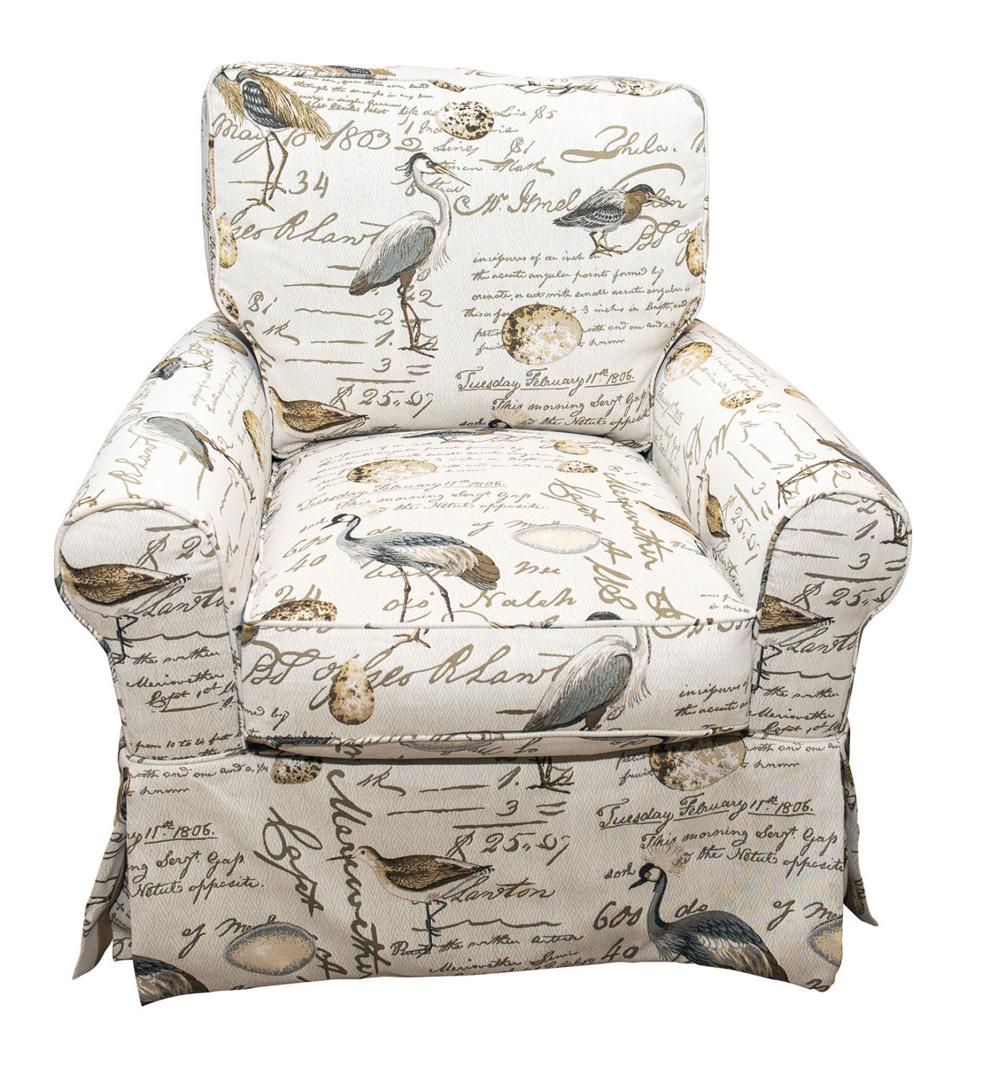 Of course, some properties, particularly those in a rental pool, are sold furnished, but when they're not, or when new owners want to redecorate, having a nearby full-service furniture store, and its staff only a phone call or text away is a distinct advantage, as is having the help of your real estate company's in-house designer.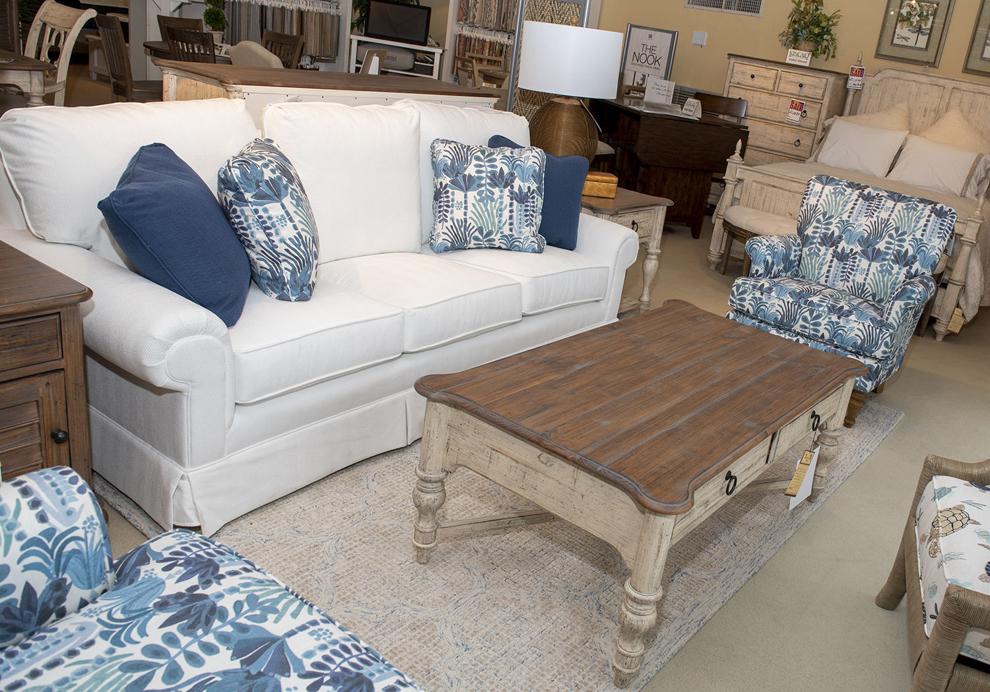 At Sweat's Furniture, in Brunswick, owners, and brothers, Dwight and Ward Sweat, have the design resources and inventory to help new owners make a smooth transition. And their familiarity with local real estate companies and neighborhoods is a plus.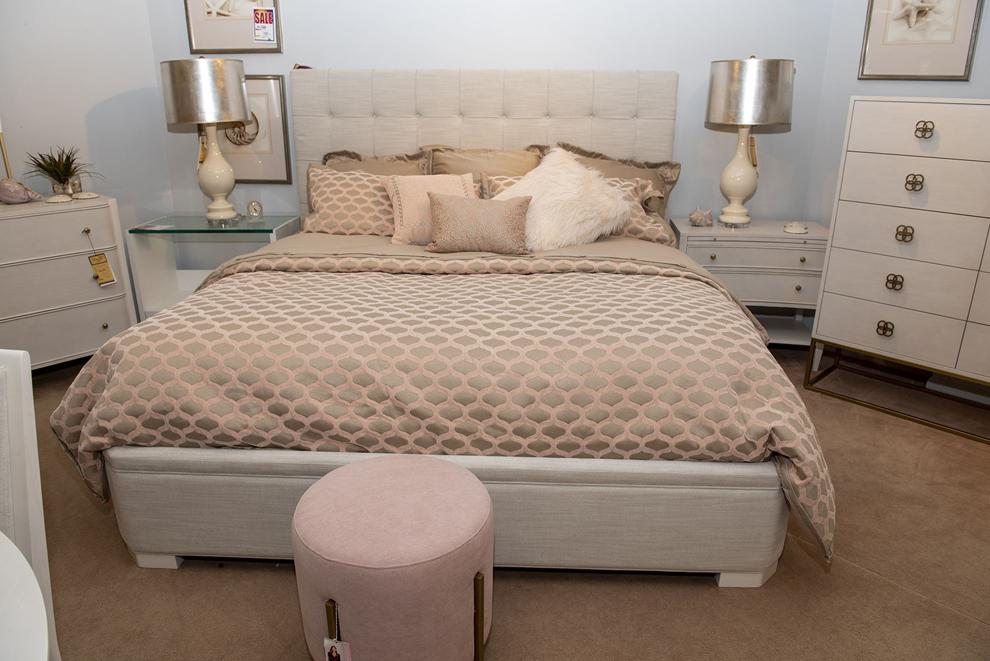 For out-of-town buyers, the first encounter with the store often begins on the internet.
They also make contact in the old-fashioned ways as well.
"They're calling," said Dwight Sweat. "And a good many of them come in and bring their notes and floor plans. They want to see the merchandise, touch it and feel its comfort."
Sweat's sales staff is factory-trained by the manufacturers the store represents, and able to draw design ideas if customers provide them with room dimensions.
"We also work with numerous outside designers who bring their clients in, or shop for their clients," he said.
The store also works with real estate companies and their designers to help clients get off on the right foot.
Dwight Sweat said his store is busy, and it's because of the current real estate market.
Typically people redecorate a couple of rooms at a time, he said.
"It depends on their budget, and if it's a second home or a rental. Those are different considerations.
—Dwight Sweat
One big seller for the vacation rental market is sleeper sofas, which now come with upgraded mattresses and mechanisms. Home accessories, like rugs, lamps and art, also are popular. And when people purchase furnished properties, mattresses are often the first things to be replaced.
Although the properties in the Golden Isles are coastal in nature, the decor doesn't necessarily have to be. Ward Sweat says most people go for a sophisticated, casual look. Rattan and wicker, other than for use as accents, has mostly fallen out of favor.
"Our market tends to attract a more traditional customer in many ways," said Ward Sweat. "People buy a lot of comfort."
Those comfort items include slipcover sofas that are easily cleaned and leather reclining sofas and chairs.
Giving even more of a taste of home are antique, weathered finishes, which haven't waned in popularity since they were introduced.
People are generally looking for a casual chic, quaint coastal, beach house feel, he said.
Another huge advantage with shopping locally, rather than having furniture shipped from one's previous town is availability from a well-stocked showroom, like at Sweats.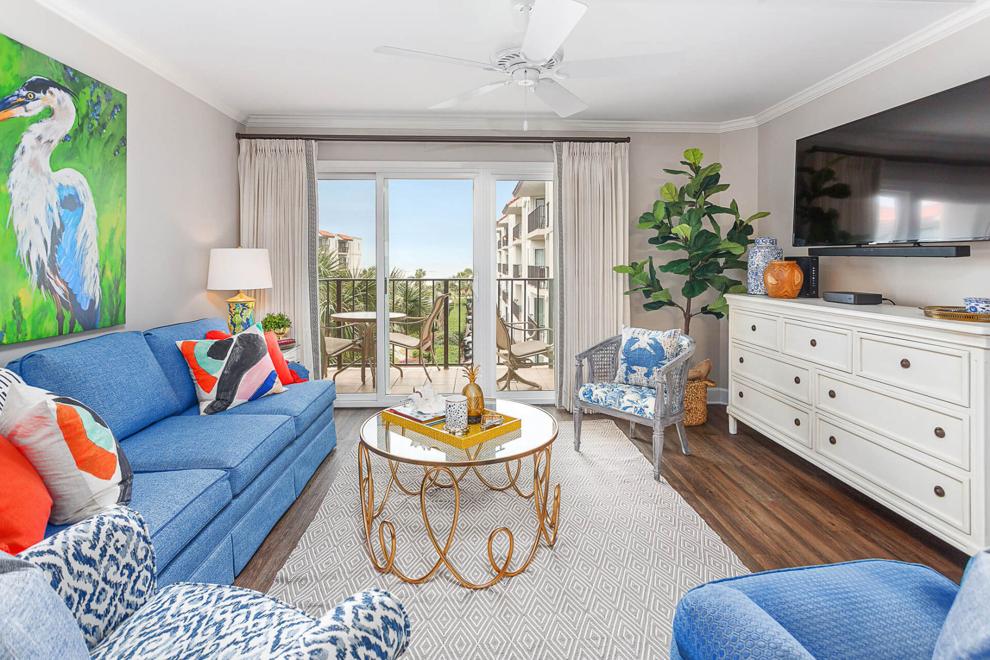 On the other side of the equation is the vacation rental company.
Hodnett Cooper Vacation Rentals, which manages condominiums and homes throughout the Golden Isles, also provides assistance to its clients in setting up housekeeping in their new investment property.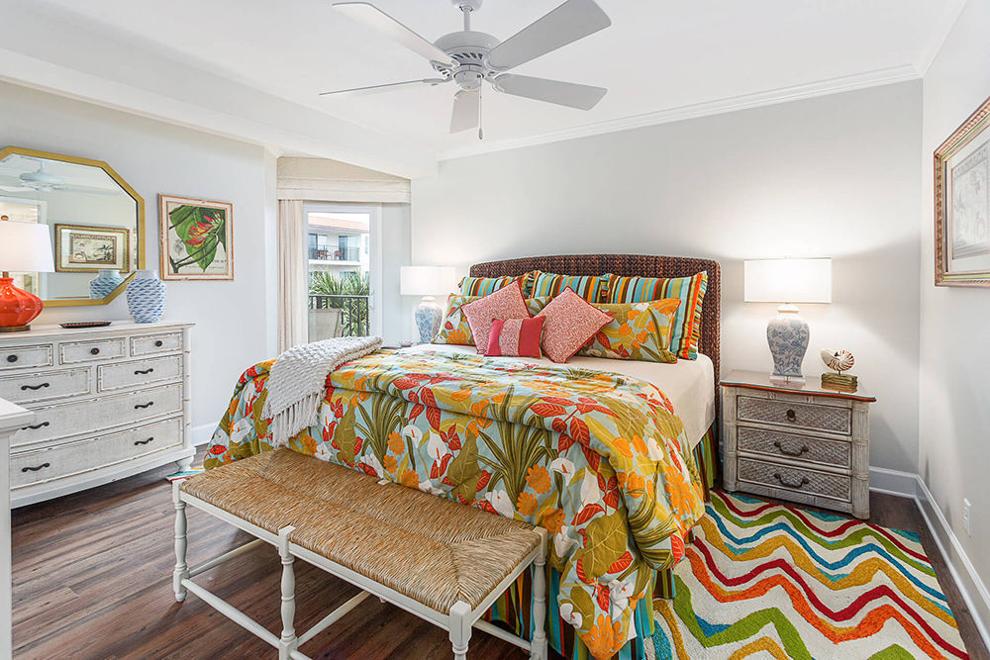 As aforementioned, many times vacation rentals are purchased already furnished.
"However, in the case it is not, or needs updating, we do have an in-house designer who can assist our owners," said Stephanie Jacobs, director of marketing for Hodnett Cooper Vacation Rentals.
In addition to providing design assistance by request, the company gives its owners a recommended housewares list – inventory for flatware, glassware, etc.
Guests, Jacobs said, are drawn to vacation rentals with updated decor, clean furnishings, updated electronics, such as flat-screen televisions and minimal clutter are suggested.
Before a property joins the rental program, the vacation rental staff walks the property with the potential buyers or owners to identify where there is room for upgrades.
"We are always available to walk properties with potential buyers or owners to help them make these decisions, as it is on a case-by-case basis," said Jacobs.