There's nothing like a day trip to a nearby location to change your perspective. Let's say you live in the Golden Isles and frequent downtown Brunswick on the regular to conduct business, but haven't paid much attention to the great dining, shopping, cultural and recreational resources that make up the downtown area. May we suggest hopping in your boat and making your way to the docks at Brunswick Landing Marina, or simply jumping in your car and heading to downtown Brunswick? There's a lot to see and do.
The port city of Brunswick was chartered 250 years ago, but its long history began well before then. The flags of five nations have flown over the seaside idyll. Michael Torras, owner of Brunswick Landing Marina, has those five flags flying at the marina.
"Our area has been called the Land of Five Flags because of the different flags that have been flown here," he said. "The flag of Spain was first raised over Georgia in 1526, when Lucas Vázquez de Ayllón arrived with 600 Spanish colonists to found the ill-fated settlement of San Miguel de Gualdape."
Then, from 1562-1564, the French flag flew over the Golden Isles, as Jean Ribault, seeking a haven for French Huguenots, explored the Georgia Coast and built fortifications. In 1565, Spanish troops expelled the French and ruled until the early 1700s.
"In 1736, General James Edward Oglethorpe established Fort Frederica, the most expensive fort in the American colonies, on St. Simons Island," said Torras. "The flag of Great Britain flew here, signifying an era of British dominance that lasted until the American Revolution in 1776 when our first national flag – with 13 stars and 13 stripes – was flown."
The American flag was lowered in 1861, when Georgia, and other Southern states, seceded from the Union at the onset of the American Civil War.
"The 'Stars and Bars,' – the flag of the Confederate States of America, flew over the area until early 1862, when Union forces occupied the Georgia Coast," Torras explained.
Following the end of the American Civil War in 1865, a series of American flags, changing as the nation grew and added a new star for each new state, have flown.
The city was laid out in a grid, just like Savannah, but on a smaller scale. The downtown area is eminently walkable and ideal for riding bicycles too. Streets and squares still bear strong references to Great Britain – with Newcastle and Gloucester streets being the two main thoroughfares in downtown. The picturesque city, with its old English names like Dartmouth, Albemarle and Norwich reflected on its street signs, its tree-lined residential areas, abundance of Victorian architecture to be found both in the downtown commercial and adjacent residential areas, and just a few blocks away are the busy waterfront docks where shrimpers and fishermen bring their catches every day.
We have gathered 12 of the best stops in Brunswick for you to take in on your day trip. Enjoy.
Coastal Illustrated recommends Brunswick12 spots to enjoy on a day trip to historic downtown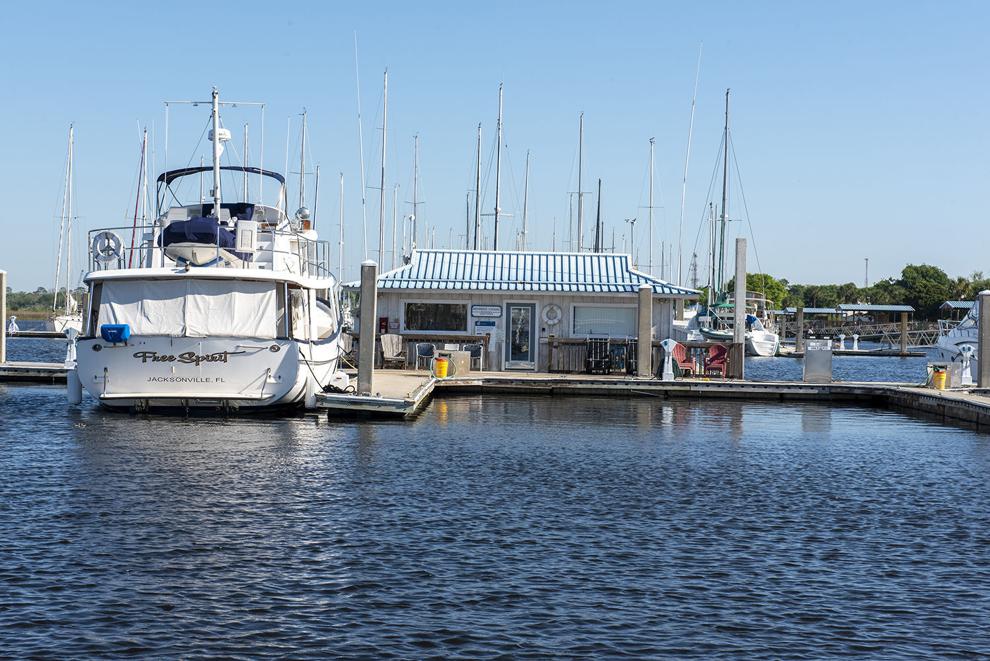 Brunswick Landing Marina is billed as the largest marina on the East Coast. It welcomes seasonal and transient guests, along with day-trippers. It's a great jumping off point for a self-guided tour of downtown Brunswick.
The Ritz Theatre: The Ritz theatre, built in 1898, as the Grand Opera House, hosts performances by an array of artists, and its Mildred Huie Wilcox Gallery, features art exhibits.
Tipsy McSway's It's a high-wire act to be both a tourist destination and a neighborhood gathering spot, but that's Tipsy's – a cozy spot for delicious food, craft beer, hand-crafted cocktails and live entertainment. Outdoor dining is available.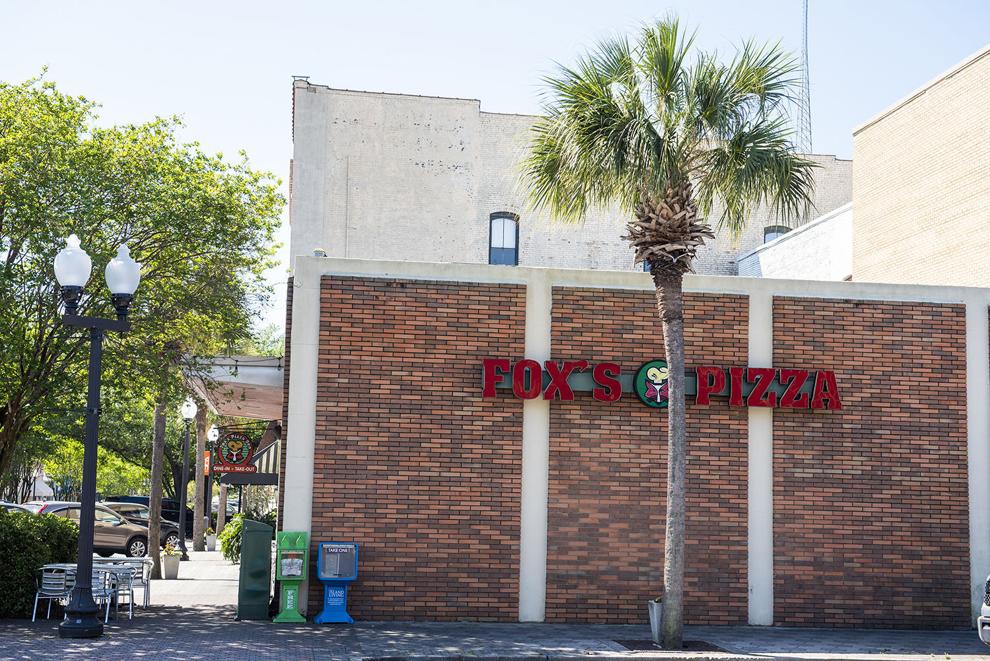 Fox's Pizza: Fox's is right in the heart of town. The menu features pizza, sandwiches, pasta and a variety of other Italian and American dishes, served against a backdrop of Americana. Outdoor dining is available.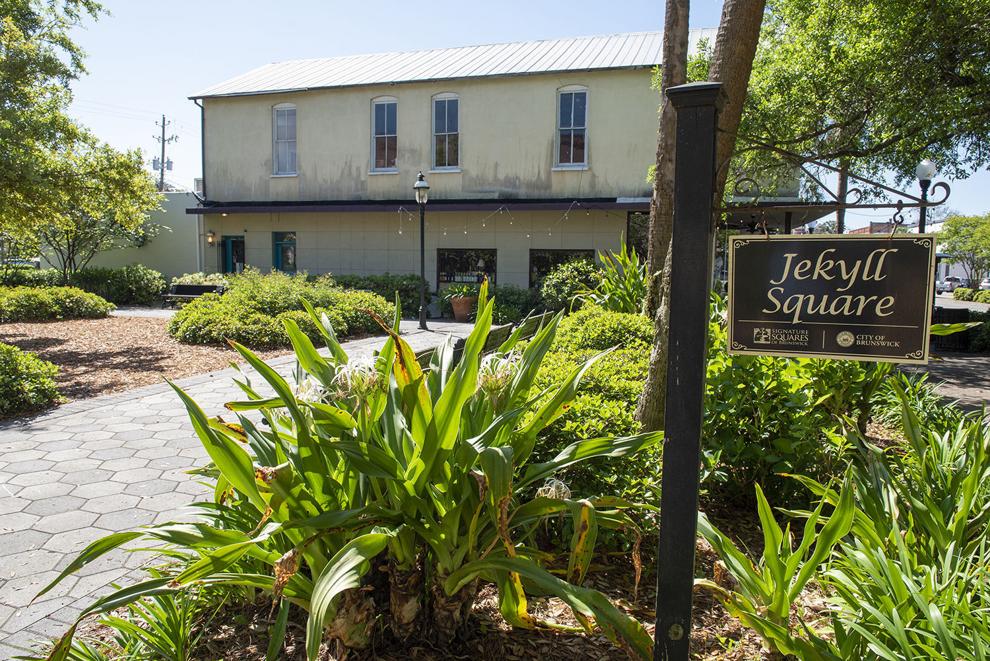 Jekyll Square: is the pocket park between Tipsy McSway's and Ned Cash Jewelers. It's the site for numerous events, including live music on Friday and Saturday evenings and festivals throughout the year.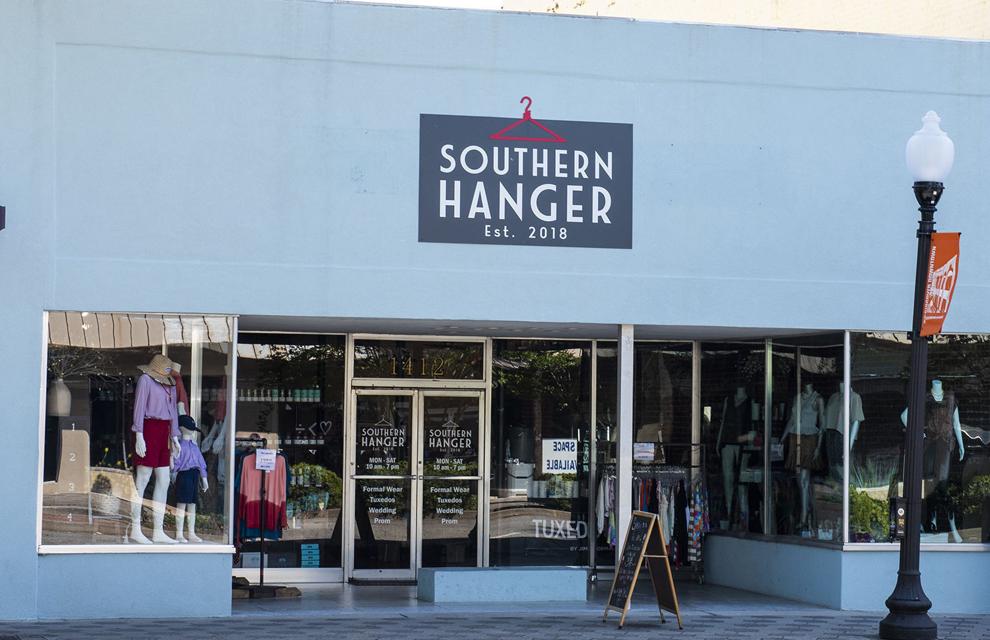 Southern Hanger: Pop into this cozy store with its rustic decor for the latest in men's and women's apparel and accessories. Make sure you meet their official greeter, Coco.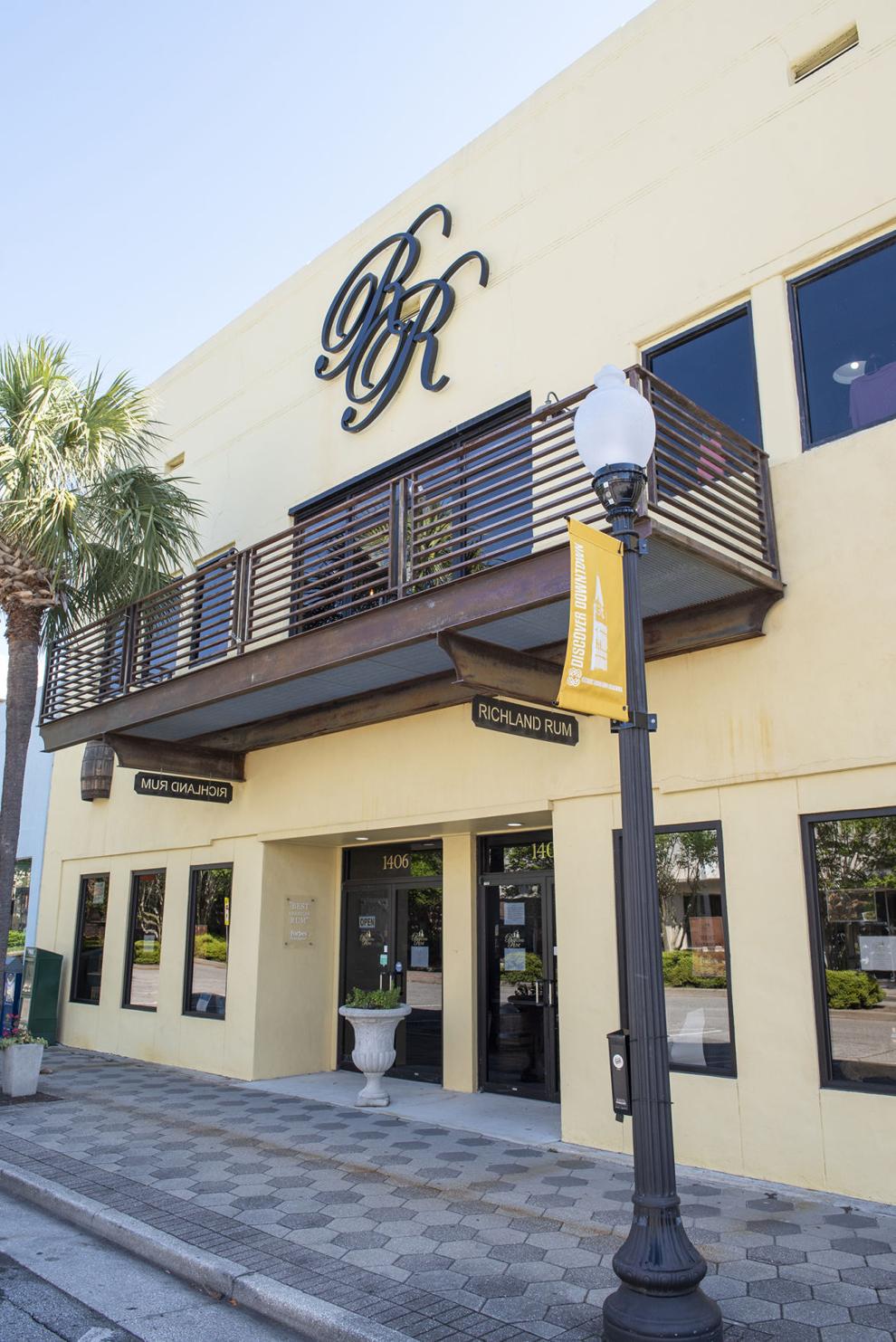 Richland Rum: Not every city can boast a rum distillery in the heart of its downtown, but Brunswick can. Visitors can enjoy tours of the facility, tastings and special events.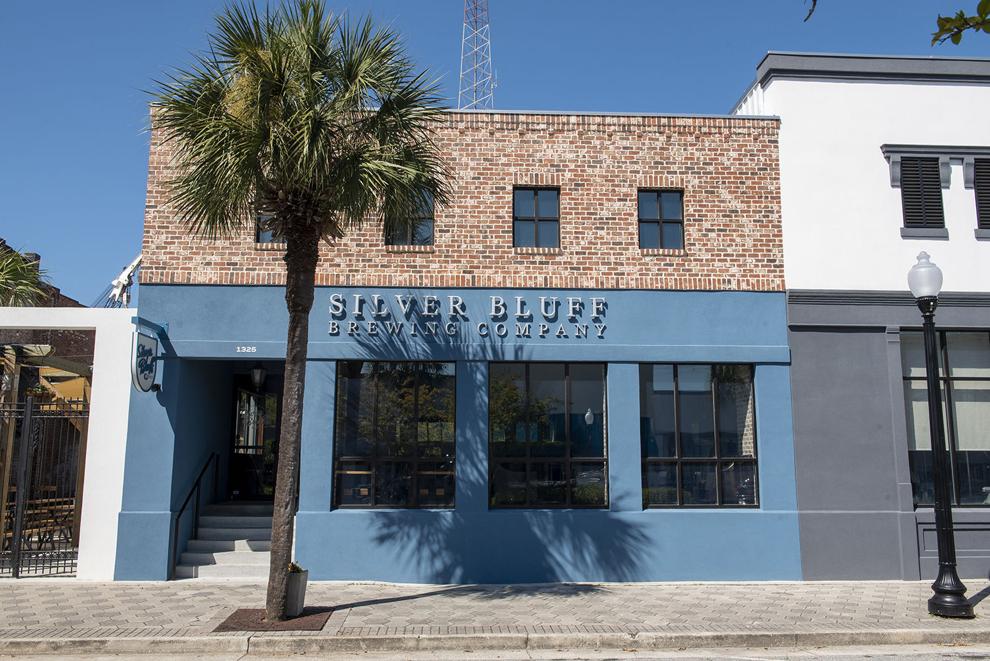 Silver Bluff Brewing Company: One of the newest residents of Brunswick's compact city center, Silver Bluff Brewery produces four year round brews and seasonal beers as well. Enjoy the taproom and family- and pet-friendly beer garden.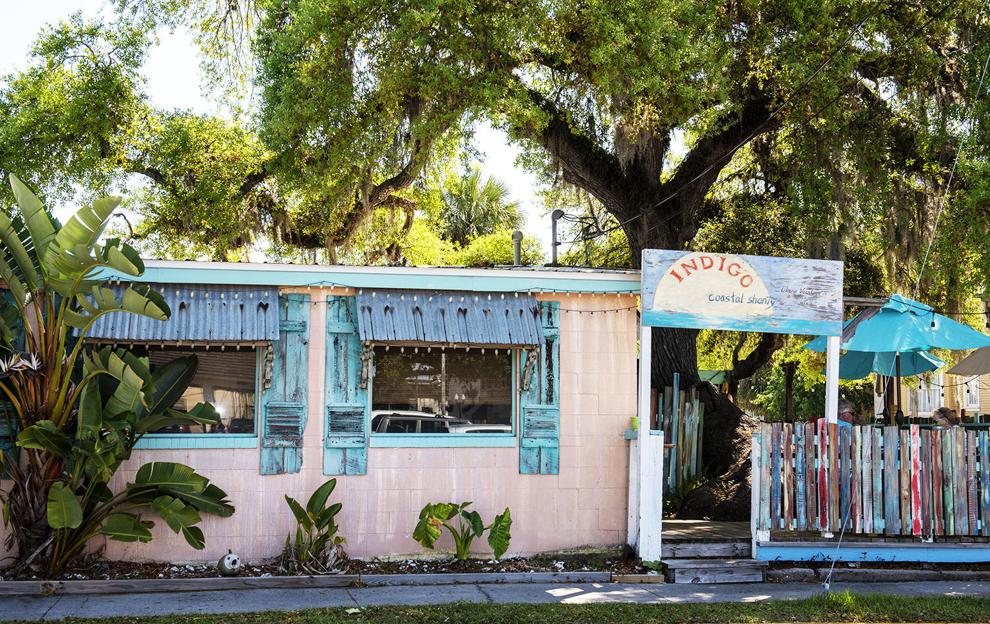 Indigo Coastal Shanty: Just one block off Newcastle Street, on Reynolds St., sits Indigo Coastal Shanty. Known for fusion-style food influenced by several cultures, including American and Caribbean, this casual restaurant offers indoor and outdoor dining.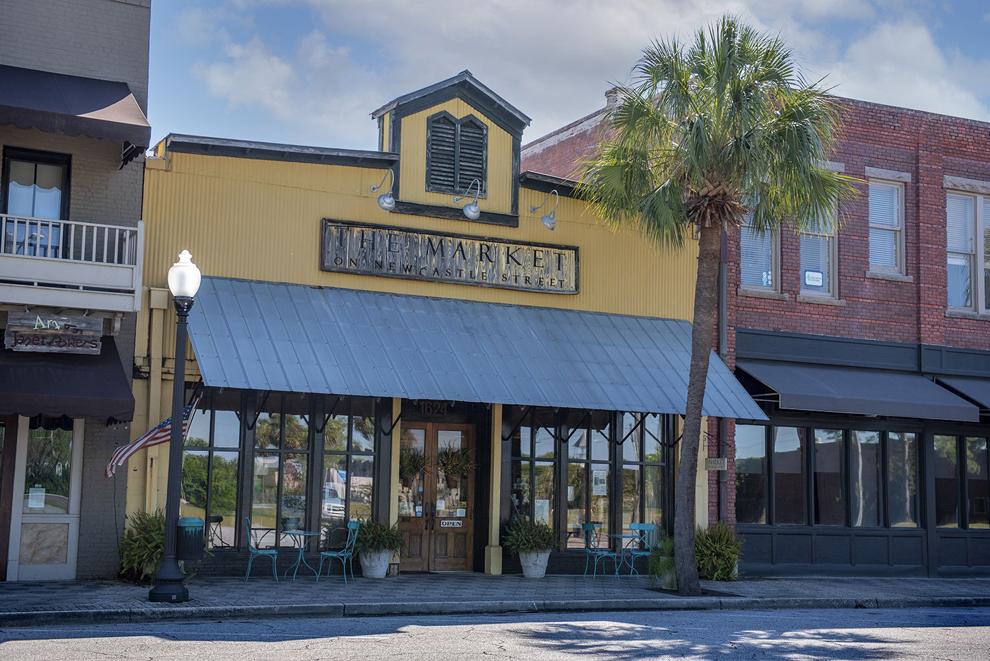 The Market on Newcastle: This eclectic shop has an array of merchandise for the home, including décor, seasonal items and more. The back room – Black Sheep Pickers – is a great spot to find vintage items of all kinds.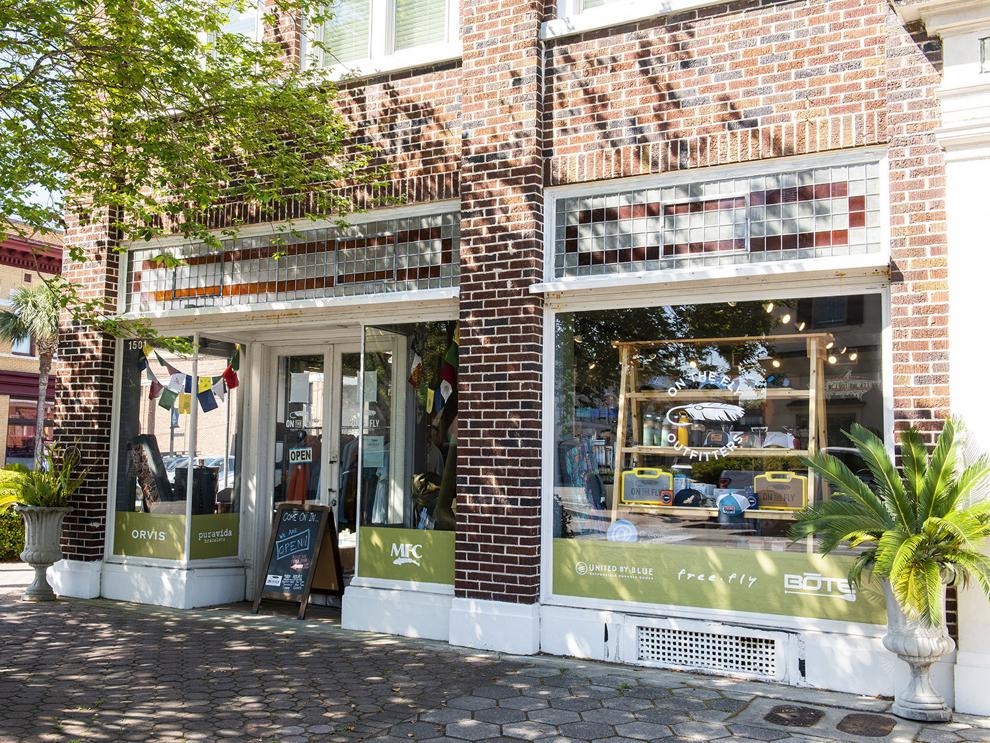 On the Fly Outfitters: Outdoor pursuits are so much a part of the Golden Isles lifestyle, so it makes sense that On the Fly Outfitters is right in the middle of town. This is the place to go for supplies relating to fly fishing, falconry, camping and other outdoor activities.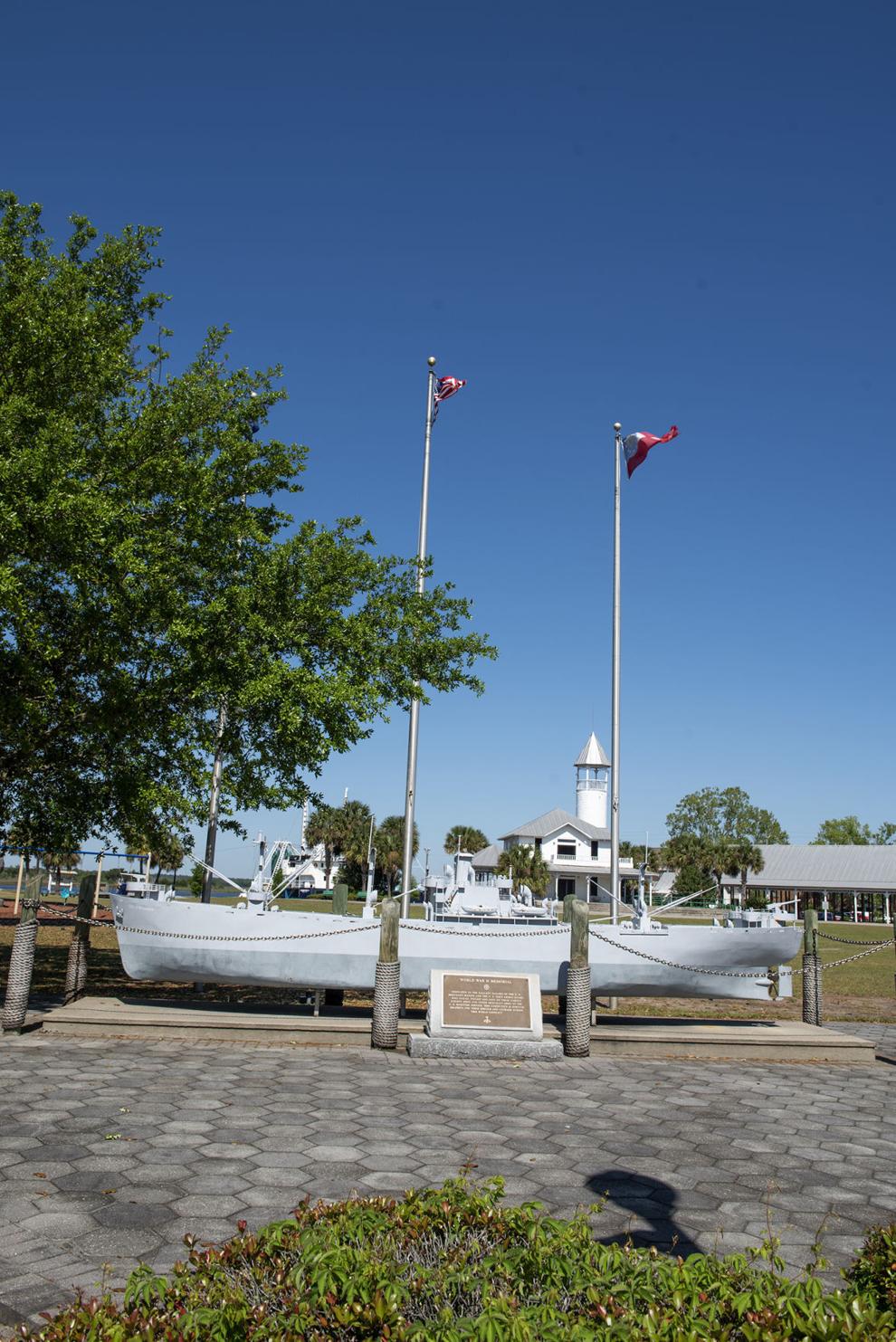 Liberty Ship Monument: Brunswick once had a lively shipbuilding industry. During World War II, specifically between 1943-1945, the Brunswick shipyards built 99 Liberty Ships. These cargo vessels, which were 447-feet long, had no names painted on their bows as to avoid being identified by the enemy, sailed the Atlantic and Pacific oceans to take equipment and supplies to members of the U.S. Armed Forces. Visitors will find a 23-foot scale replica of a Liberty Ship on the grounds of Mary Ross Waterfront Park.
Downtown Events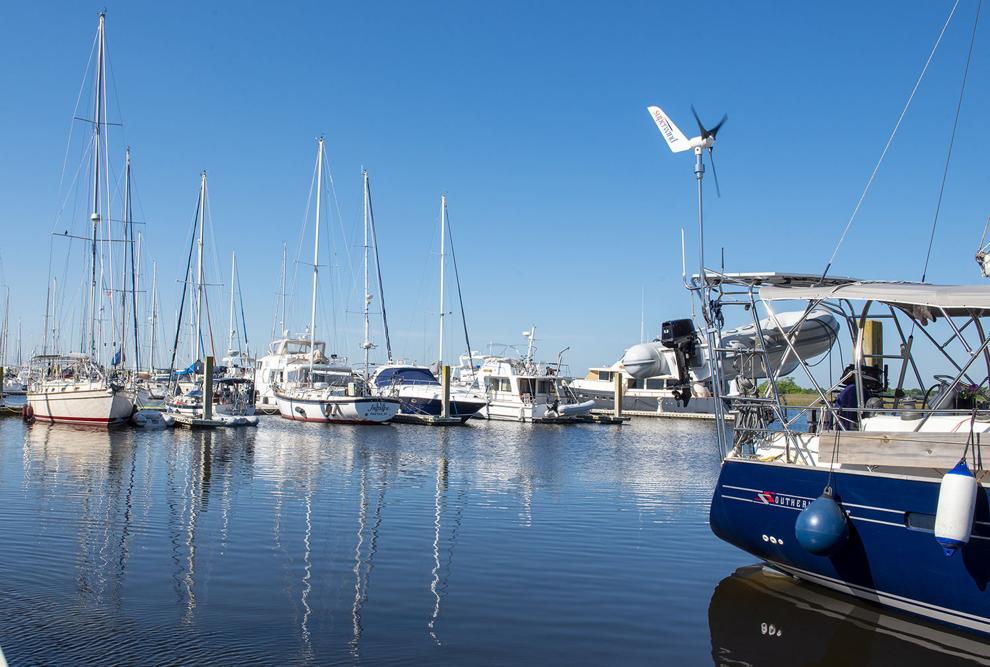 The Brunswick Music District will present live, local entertainment from 6-9 p.m. Fridays and Saturdays in the historic squares in Brunswick, until further notice. Check the BMD Facebook page for bands and squares.
First Friday will be held from 5-8 p.m. on every First Friday in the shops, restaurants and galleries along Newcastle Street, in Brunswick. Details: 912-265-4032.
May 8 | 83rd Annual Brunswick Blessing of the Fleet will be from 10 a.m. to 4 p.m., with the blessing being held at 2 p.m. It is the longest running event of its kind, and will feature kids' games, food, music, family entertainment, the farmer's market and a variety of displays. Admission is free.
June 5 | Historic Brunswick Art Walk will be from 10 a.m. to 3 p.m. on Newcastle Street. Local artists will display their works. Details available online at:
June 19 | The Family Reunion Art & Music Festival, Juneteenth Celebration of Freedom, will begin at 2 p.m. at Mary Ross Waterfront Park, in Brunswick. The event will feature art, music, live performances, food, vendors, games + more.
Sept. 16-19 | Georgia Tribute Festival, formerly the Georgia Elvis Festival, will be held this weekend. The event will feature concerts, meet-and-greets, Vegas-style shows and a tribute artist competition. Details, pricing and a full schedule are available at www.tributefestival.rocks/georgia/
Sept. 25 | Crafts Along Newcastle will be from 11 a.m. to 3 p.m. in the Signature Squares in downtown Brunswick. A wide variety of handcrafted merchandise will be for sale, including pottery, jewelry, fabric, wood, photography, leather, basketry and gourmet food items.
Oct. 23 | Brunswick Rockin' Stewbilee will begin at 9 a.m. in Mary Ross Waterfront Park, in Brunswick. More details to come. Details: brunswickstewbilee.com.
Nov. 14 | PorchFest 2021 will be held from noon to 5 p.m. on porches and in parks throughout the Brunswick Historic District. Attendees are welcome to stroll through the neighborhood and enjoy the array of performances. Food and drink vendors will be available. Free, but support PorchFest through the purchase of swag. Details: hbrunswicknpa.org/porch-fest.