One of the most famous and beloved authors ever to call St. Simons Island home was the late Eugenia Price. An only child, she was born in 1916 in Charleston, West Virginia, to her father, Dr. Walter Price, a dentist, and his wife, Anna. Price knew by age 10 she wanted to be a writer. She graduated in 1932 from high school, declared she was an atheist and decided to become a dentist. After attending Ohio University, in Athens, Ohio, for two years, she attended dental school for a time before setting her sights on becoming a writer.
And become a writer she did. It took several years, beginning with working in Chicago as announcer, writer and producer for radio shows. In 1949, she returned to her faith and began her new career – writing inspirational books, followed later by the historical romances for which she is so well-known. She and her longtime friend and colleague, Joyce Knight Blackburn, moved to St. Simons Island in the mid-1960s, where they lived out their days. They are buried side-by-side in the Christ Church Frederica Cemetery.
Blackburn, also a well-known author, assisted Price with research. Although Price had numerous other bestsellers, among them her Savannah Quartet and St. Augustine Trilogy, her most famous books are the three that make up the St. Simons Trilogy – "Lighthouse," written in 1971, "New Moon Rising," 1969, and "The Beloved Invader, 1965." "The Beloved Invader" was the first written, but the last book in the series.
These books are so consistently popular the Golden Isles Convention & Visitors Bureau has based a sightseeing itinerary on them, from which we drew for this feature. Price's works may be classified as fiction, but she tells the stories of real people, including lighthouse keeper James Gould, and the Rev. Anson Green Phelps Dodge Jr., a former rector of Christ Church who guided its restoration after it was desecrated by Union forces during the American Civil War. As you read through the pages of Price's novels, landmarks and local street names – Gould, King, Abbott, Dodge – seem to jump off the pages.
Come wander with us:
(all tour stops are on St. Simons Island)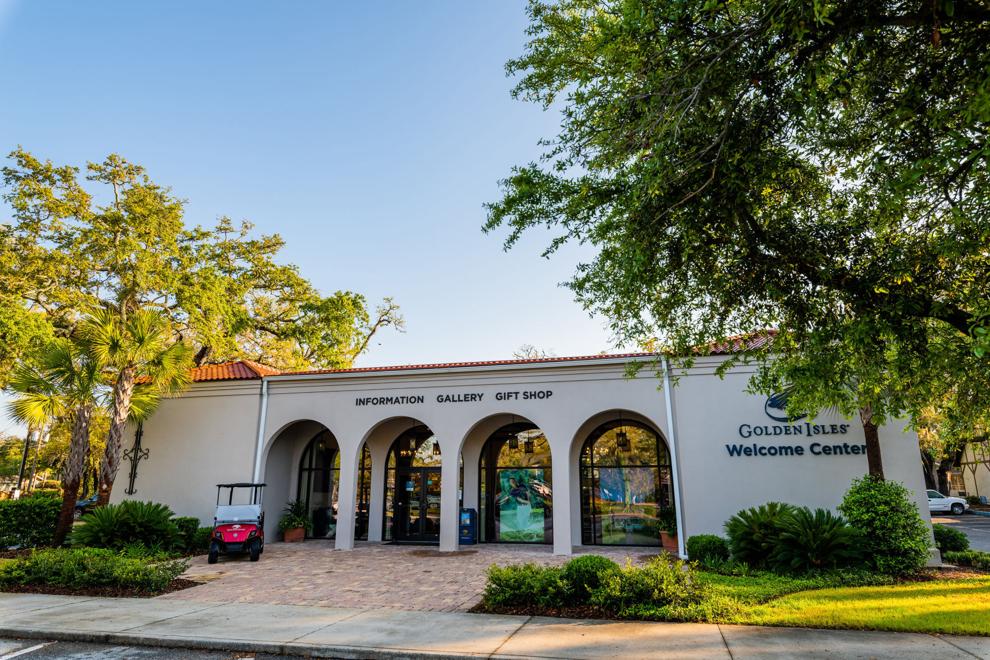 Golden Isles Convention + Visitors Bureau
529 Beachview Drive | This is a good first stop to get your bearings, pick up maps of the island and get sightseeing, shopping, dining and entertainment info. Copies of the books in the St. Simons Trilogy can be purchased in the gift shop. Although these books are decades old, Price's vivid descriptions of St. Simons Island, its environs and characters is timeless. Take some time to wander through the Pier Village. Price could often be found in one of the many shops or restaurants along Mallery Street, particularly the former Beachview Books, now Pier Village Market, where the author would occasionally visit. For more information, see www.goldenisles.com.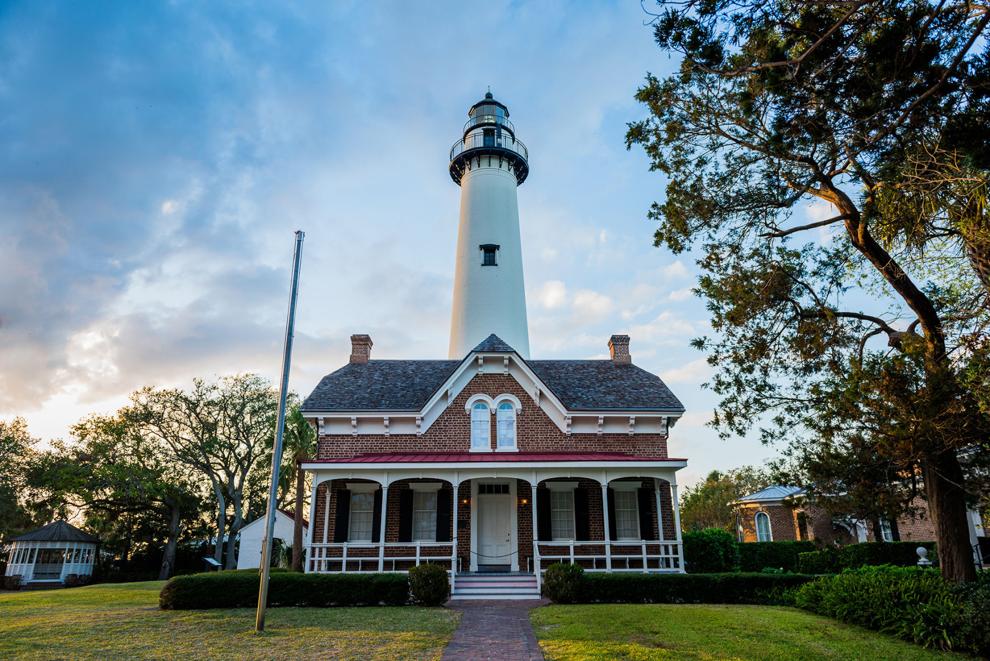 St. Simons Lighthouse + Museum
610 Beachview Drive | Because of the principal role the Gould family plays in Price's novels, no tour would be complete without a stop at the St. Simons Lighthouse and its museum. Overlooking St. Simons Sound, with a view of Jekyll Island to the east, the lighthouse and keeper's cottage, along with a gazebo and manicured grounds, are found. Adjacent to them is the A.W. Jones Heritage Center, which houses the St. Simons Island Lighthouse Museum and the The Coastal Georgia Historical Society. The lighthouse that stands today replaced the first one that was constructed in 1810, and was destroyed during the Civil War. The current structure was reconstructed in 1872. While there, take the 129 steps to the top and enjoy a panoramic view of the Golden Isles. Check tour availability by visiting www.coastalgeorgiahistory.org.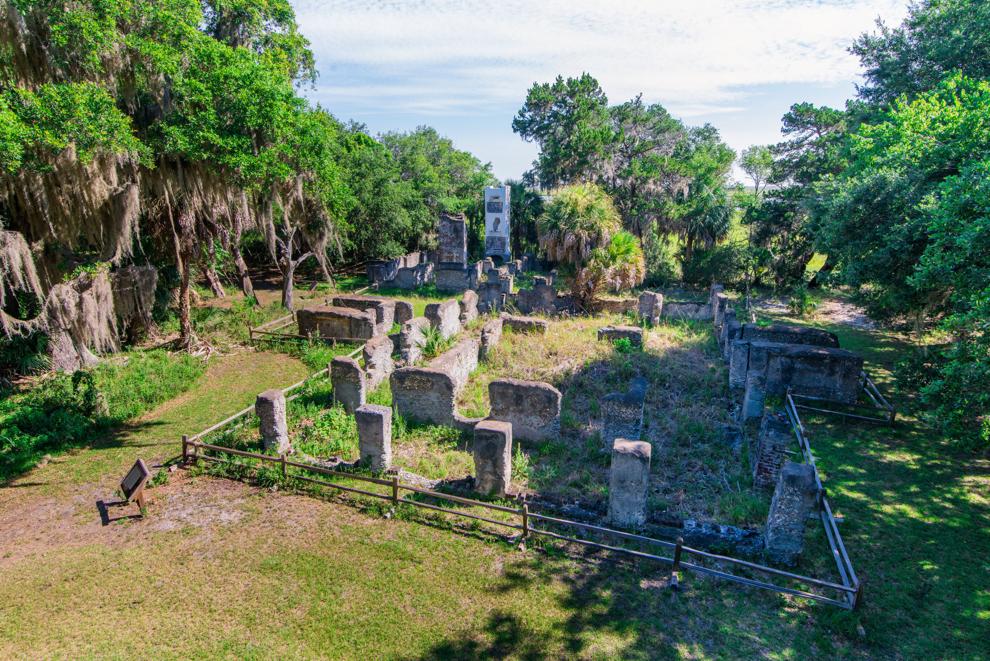 Cannon's Point Preserve
560 Cannon's Point Road | John Couper, owner of Cannon's Point Plantation, now Cannon's Point Preserve, in 1804 deeded four acres of land on the southern end of St. Simons Island to the federal government as a site for a lighthouse, which James Gould constructed, along with its keeper's dwelling, before being appointed in 1810 by President James Madison to become its keeper. Once occupied by Native Americans, Couper purchased Cannon's Point, which is on the north end of St. Simons Island and overlooks the Hampton River, in 1793 and developed a cotton plantation along the Hampton River. The site is now owned by the St. Simons Land Trust. Visitors can see the ruins of the plantation via a 5-mile hike, or bicycle ride, from the parking lot. Maps are provided. The ruins include 19th century relics, including tabby sourced from nearby Fort Frederica. Open hours may vary. Visit www.sslt.org for details.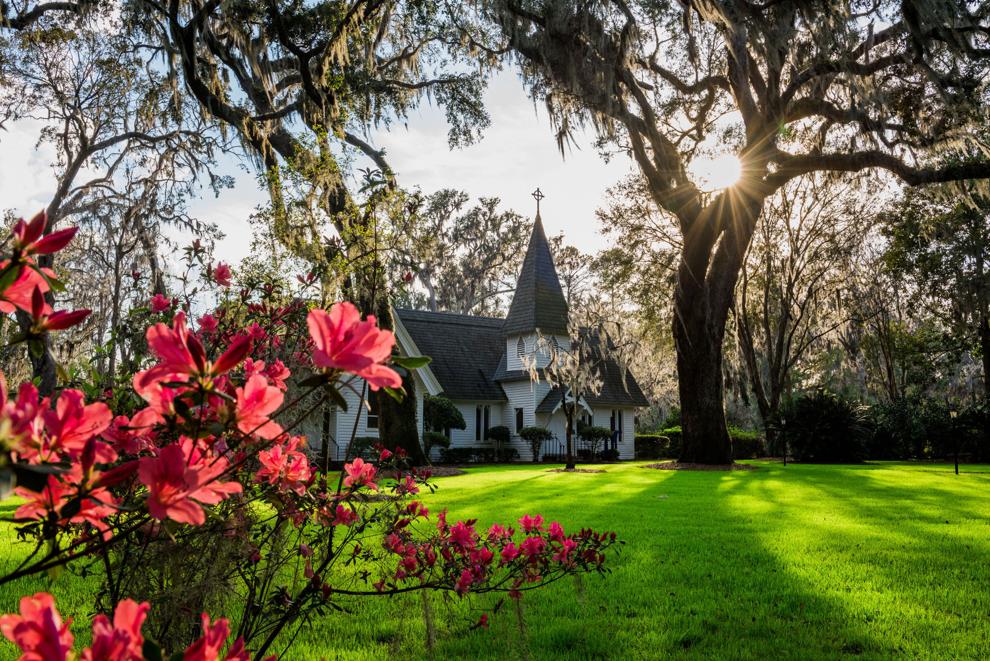 Christ Church Frederica
6329 Frederica Road | It is impossible to follow Price's footsteps without visiting Christ Church, which was founded in 1736 by residents of nearby Fort Frederica. The Rev. Charles Wesley, who also served as Secretary for Indian Affairs and Chaplain to Gen. James Oglethorpe, entered the ministry at Frederica, and the first religious services on the island were led by John Wesley, George Whitfield and others. Christ Church was officially chartered in 1802, and the first church building was constructed in 1820. A parishioner of the historic church, Price is interred in its cemetery, which is populated with with the remains of the characters in her books, along with numerous historical figures and veterans of every war, beginning with the American Revolution (both Colonial and British). She, too, is buried there, amidst those whose stories she was inspired to write. Stepping onto the Christ Church grounds through the lychgate is like stepping into the past. Tours are available. Visit www.ccfssi.org.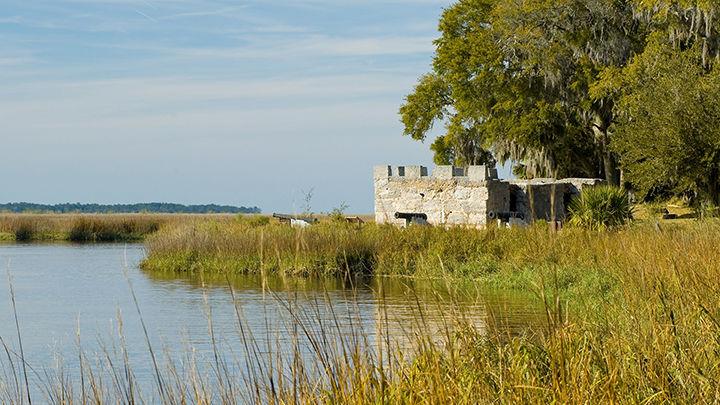 Fort Frederica
6515 Frederica Road | Founded in 1736, by James Oglethorpe, three years after he established Savannah, Fort Frederica was built to protect his southern boundary due to an ongoing conflict between Spain and Britain. By 1740, Frederica had a population of about 500 people, most of whom arrived from England, Scotland and what would eventually become Germany. Spanish and British forces, including those from Fort Frederica, fought the Battle of Bloody Marsh, on St. Simons Island. The British troops won, and Georgia's future as a British colony was ensured. The regiment stationed at the fort disbanded in 1749, and the settlement eventually ceased to exist. Numerous historical and archeological programs are available at the fort, which is operated by the National Park Service. www.nps.gov/fofr/index.htm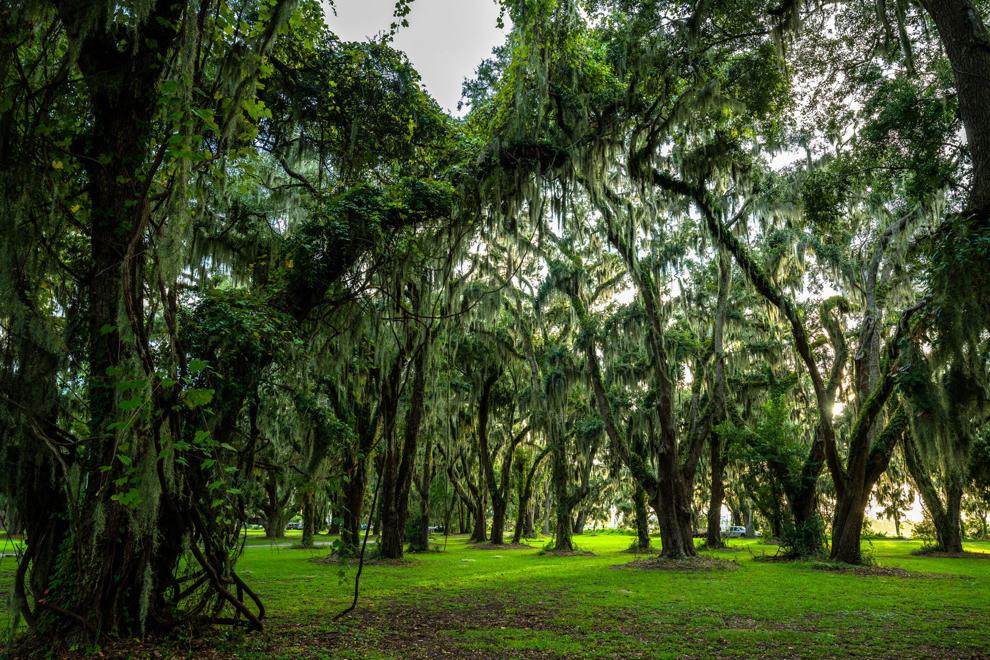 Gascoigne Bluff
1000 Arthur J. Moore Drive | Price's steps conclude at Gascoigne Bluff, which has borne witness to centuries of history. Overlooking the Hampton River west toward the Marshes of Glynn and the mainland, the area was first a Native American settlement. It has been the site of a port, a naval base, a Franciscan monastery, a plantation and a shipping point for lumber and timber. James Gould appears here as well. He harvested oaks from Gascoigne Bluff to build naval warships. Visitors can also see the historic tabby cabins, once a part of Hamilton Plantation, and now owned by the Cassina Garden Club, adjacent to the public park. According to the Golden Isles Visitor's Bureau, three islands that were formed from ballast discarded by ships dating back to the 18th century can be seen when looking across the water. Today, the area is known as Gascoigne Bluff Park, and is a favorite among locals for outdoor events, Frisbee golf, its fishing pier and sunset-watching.
St. Simons trilogy is perhaps the best-known of all Eugenia Price's works.
Written between 1965-1971, they were consistently at the top of best-seller lists for years. We have a peek into their pages.
Lighthouse | written in 1971, was the last book written in the trilogy, but is the first sequentially. It tells the story of James Gould, a Massachusetts native who found his way to St. Simons Island to build lighthouses. He encounters many obstacles along the way, and finds true love as well.
New Moon Rising, | written in 1969, was the second book to be written and it is the second book in the series as well. Horace Gould is the protagonist in this story, and he falls in love with an older woman, Deborah Abbott, who is unfazed by rumors of his less-than-admirable past. What bothers her is his lack of faith.
The Beloved Invader | written in 1965 was the first book written in the St. Simons Trilogy, but it is the last book in the series. The leading man in this novel is Anson Dodge, a wealthy Northerner, who fell in love with St. Simons when he arrived on the island. He became the priest of Christ Church, and his first wife, Ellen, died while they were honeymooning in India. His second wife was Anna Gould of St. Simons Island. When tragedy strikes, the couple struggle with their faith, and the community, many of whom had used their distrust of Yankees against the Dodges, came to support them.