In the cool winter months, people often find keeping themselves occupied difficult, especially since most people have spent the majority of their time since mid-March 2020 indoors. Still, we reached out to some of our friends and asked them for their recommendations about what to watch, read and listen to. Their suggestions run the gamut from romantic-comedies to westerns, and from heavy topics like murder, to lighter ones, such as home decorating. We hope you enjoy the recommendations. For even more ideas, visit coastalillustrated.com, and click on "team talk." That's where the Coastal Illustrated team gives its thumbs-up to an array of at-home entertainment options.
Jim Barger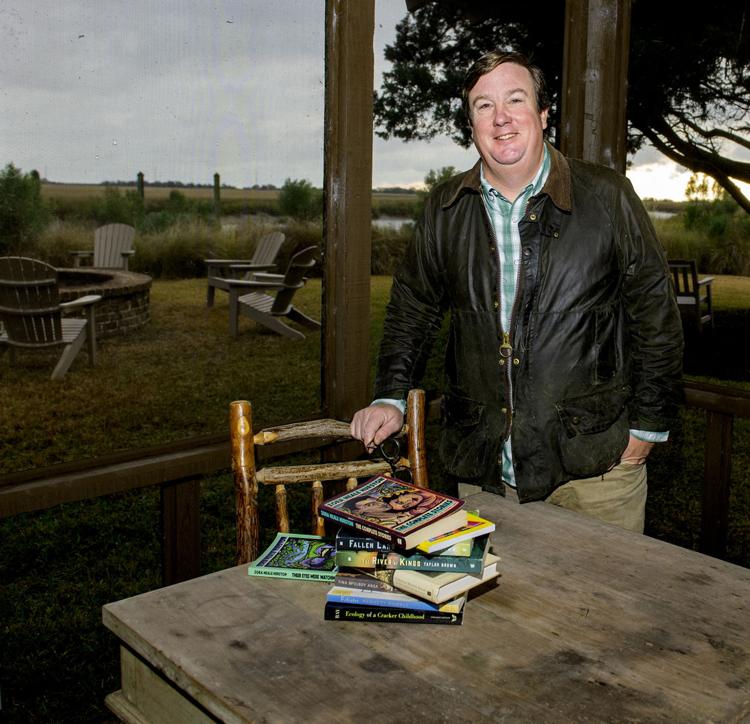 Binge-worthy television series – The Durrells in Corfu. Burch and I watched the entire series in a matter of weeks and lost ourselves in another time and place where this quirky, deeply flawed, but brutally honest and extremely devoted British family settles in a ramshackle home on the starkly beautiful island of Corfu just as Greece and the rest of Europe fall under the spell of fascism.
• Movie – Hunt for the Wilderpeople. Just watch it – I won't spoil it for you. Our whole family sings bars from Ricky Baker's birthday song every now and again like an inside joke. Once you watch it, you'll be in on the joke, too. Also, "War of the Buttons," an overlooked classic that my family watches on repeat. Finally, Conrack – you can't live in coastal Georgia and not have seen this movie starring Jon Voight about Pat Conroy's memories of his life as a teacher before becoming the celebrated novelist. The movie was filmed inside the historic Harrington school on St. Simons and starred local children from our community who'd never acted before but delivered Oscar-worthy performances.
• Podcast – Buried Truths. This entire podcast is mandatory listening for any Georgian. Hosted by Pulitzer Prize-winning author and veteran journalist, Hank Klibanoff, it takes an honest deep dive into our state's grim past and recent history, yet somehow maintains a much-needed sense of hope and reconciliation for our future. I highly recommend all three seasons, but believe anyone living in or connected to Glynn County really needs to listen to season three to gain a better understanding of the people and place that we call home.
• Classic book – Their Eyes Were Watching God, by Zora Neale Hurston. Anyone who lives in the South or is compelled by southern literature should read and re-read this masterpiece by one of our undervalued literary giants. Also, Cross Creek, by Marjorie Kinnan Rawlings. Both books paint intimate portraits of a rural Florida that more closely resembles our moss-draped notions of coastal Georgia than the gilded plastic imagery of Disney World and Palm Beach. Finally, I'd recommend Drums & Shadows, a classic collection of first-hand accounts of life on St. Simons by enslaved peoples and their descendants culled directly from audio recordings made in the Harrington community and other parts of Glynn County by the Georgia Writer's Project in the 1930s.
• Children's book – City Dog, Country Frog, by Mo Wilems is a read-aloud that moved me every time I read it to my boys when they were infants and toddlers, and I've even re-read it to myself a few times this year as a tonic to grief. For older children, Where the Red Fern Grows, by Wilson Rawls is one of those books that not only entertains and enlightens but has the potential to positively shape your worldview for a lifetime.
• Novel – Edisto, by Padgett Powell. Like a Low country version of The Catcher in the Rye, maybe better. Also, definitely read any and all of the engaging novels by locally grown author Taylor Brown or local legendary novelist Tina McElroy Ansa. We are so blessed to have these two luminaries right here in our midst.
• Non-fiction book – God, Dr. Buzzard, and the Bolito Man, by Cornelia Walker Bailey. Cornelia was like a mother to me and to so many other people from coastal Georgia. Her poetic prose memoir of life in Hog Hammock on Sapelo is a must-read for all coastal Georgians. Also, my friend Janisse Ray's books, especially Ecology of a Cracker Childhood and Drifting Into Darien.
Bentley Kaufman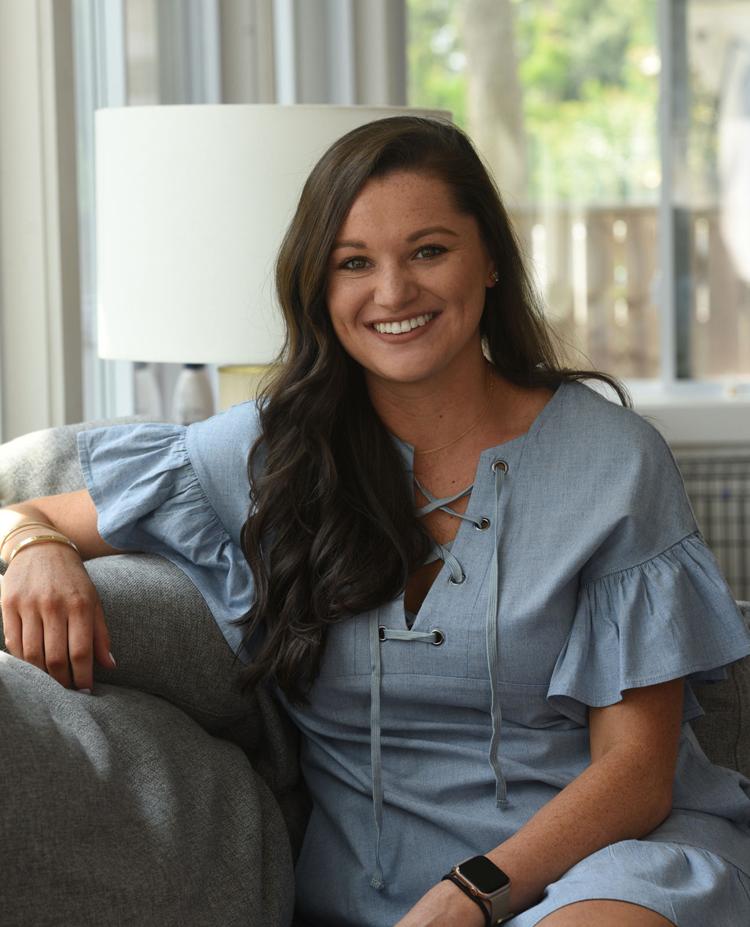 Binge-worthy television series – Tiny Pretty Things, on Netflix. An unexpected thriller about a ballet institute involving murder, affairs and suspense.
• Movie – I'm not so much a movie person, as I am into documentaries, so I'm going with American Murder: The Family Next Door – an insane doc on the murder/disappearance of Shannan Watts and her children.
• Podcast – Chameleon: The Hollywood Con Queen. An amazing pod on one of the most recent and elaborate scams on some of Hollywood's most elite and powerful people. Give it an episode or two before you change it; it gets GOOD.
• Children's book – I have not read for myself in a long time, but Kennedy's (my almost-2-year-old) new favorite book right now is Babar. If you are looking for a classic to give to a new mom, stick with this series.
Harriet Jones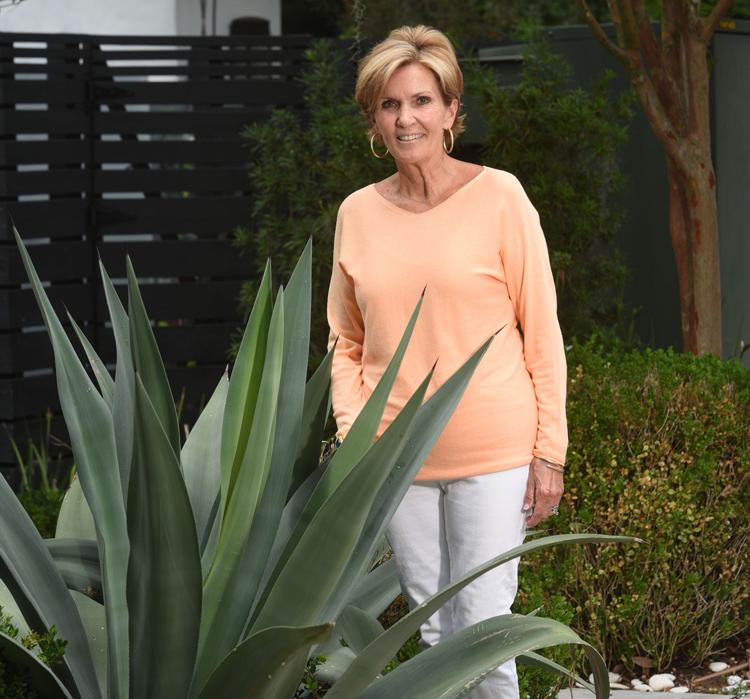 • Bing-worthy television series – Your Honor, on Showtime, The Undoing and Yellowstone. All have great actors and stories.
• Movie – The Family Stone and Greenland.
• Podcasts – Peeples Passion – A 15-minute listen, and you learn a lot from my favorite Bible teacher, Mary Glynn Peeples. Also, The Alisa Childers podcast – super informative, intelligent discussions of cultural events from a Biblical worldview.
• Classic book – The Nightingale, by Kristin Hannah
• Children's book – The Boy, the Mole, the Fox and the Horse, by Charlie Mackesy. Virginia Schlegel gave this book for Christmas; it is a jewel.
• Novel – They Turned the World Upside Down, by Charles Martin, anything by Daniel Silva or the late Dorothea Benton Frank.
• Non-fiction – You're Not Enough and That's Okay, by Allie Beth Stuckey.
Judge Orion Douglass and Shirley Douglass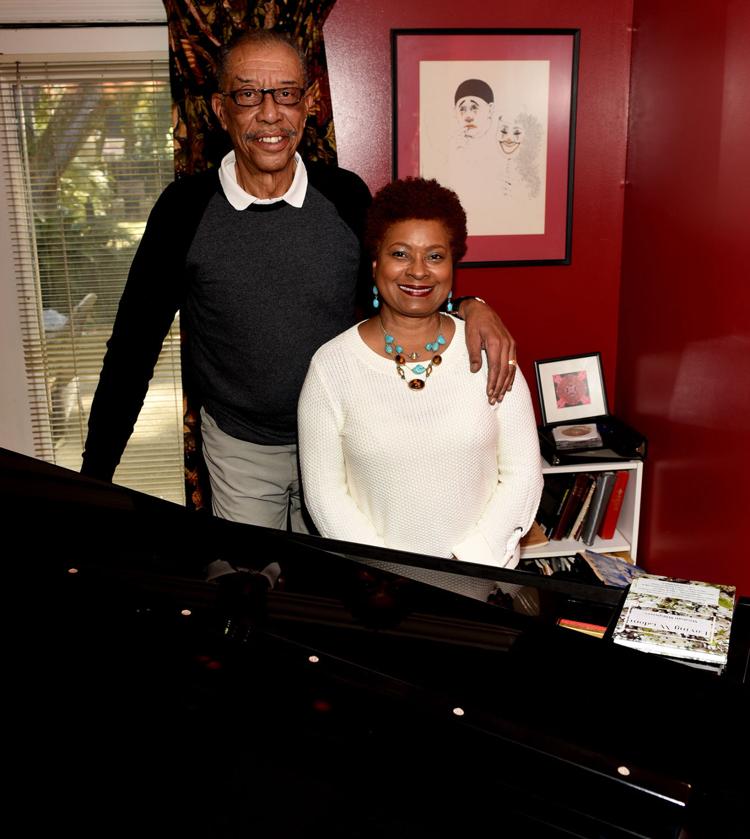 • Binge-worthy television series – Judge Douglass watched all the episodes of Bridgerton on Netflix, and Shirley Douglass said together they have watched a number of other series, movies and documentaries. One of the first series I watched with my son Omar during this pandemic was Watchmen, starring Regina King and Jeremy Irons. Most recently, we watched Ma Rainey, starring Viola Davis and Chadwick Boseman.
• Books – Recent books include Becoming by Michelle Obama, 8 Habits of Love, by Ed Bacon, and a new book, Wisdom Whisperers, by my friend Gail Tusan Washington, a judge from Atlanta, and nine other women friends and colleagues. It's not another novel, but it is an anthology of inspiring short stories.
Frances and Dennie McCrary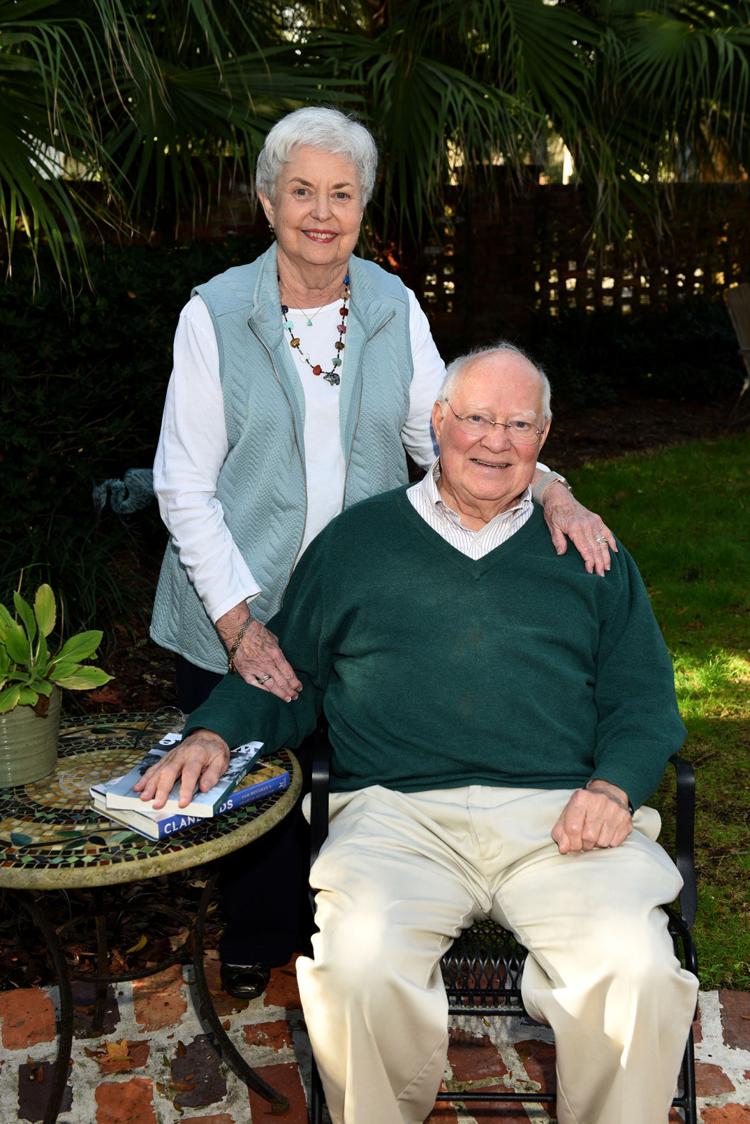 The McCrarys enjoy many of the same television shows, books and movies, but have their own distinct preferences as well.
Frances McCrary:
• Binge-worthy television series – Our go-to series is Heartland, a family saga set on a horse ranch in the Canadian Rockies. For historical drama, we enjoy Poldark and Outlander, both sweeping love stories, full of action and adventure. I do not recommend the latter for children.
• Movie – We enjoy watching some of the older movies such as the original Oceans 11 with the famous Rat Pack – Frank Sinatra, Dean Martin, Sammy Davis Jr. and Peter Lawford. Old James Bond movies with Sean Connery are fun to watch, as is Butch Cassidy and the Sundance Kid with Paul Newman and Robert Redford. Also, love Gregory Peck in To Kill a Mockingbird.
• Classic book – Dickens' A Tale of Two Cities, about London and Paris. Its opening lines, "It was the best of times, it was the worst of times," is as true today as it was in the mid-1800s.
• Novel – Where the Crawdads Sing, by Delia Owens, has quickly become a modern classic. It's a fascinating read set on the coast of North Carolina. All the Light We Cannot See by Anthony Doerr is a moving story set in France during World War II.
• Non-fiction/historical fiction – I enjoy historical fiction, particularly to stories about World War II. Beneath a Scarlet Sky is the true story of Pino Lella, who was drawn into the Italian Resistance during World War II. At 18, he became a driver for one of Hitler's top commanders and the twists and turns of his story are fascinating reading. Laura Morelli, who grew up in the Golden Isles and lives here part-time, is the author of several good books, the latest of which is The Night Portrait. It is a fascinating read that bounces between the Italian Renaissance and Nazi Germany in a study of, and search for, one of da Vinci's famous paintings confiscated by Hitler's regime.
Dennie McCrary:
• Fiction – Local author Taylor Brown's first three novels, The Fallen Land, River of Kings and Gods of Howl. I'm now reading his most recent. Laura Morelli's Giant, about Michelangelo's Statute of David. Amor Towles' two relatively recent novels, A Gentlemen in Moscow and Rules of Civility, are excellent. I've also enjoyed reading short stories by Hemingway, O'Henry and Jack London.
• Non-fiction – Call Sign Chaos, by Gen. James Mattis, retired Secretary of Defense (and) Sailing True North, by Admiral James Stavridis, a study of character and leadership. In sunday school this past year, we have read and studied Eugene Peterson's Run With the Horses, a study of the book of Jeremiah, and Barbara Brown Taylor's Holy Envy, a comparison of the five major religions of the world. Both are great reads and unbelievably appropriate for us today.
Children's book – I also reread the first little book I remember my grandmother ever read to me, Mrs. Wiggs of the Cabbage Patch, written about 1900, by Alice Caldwell Hegan.