These days, people with the most discriminating tastes are discovering the flavor profiles of meats often hard to find in a fine dining establishment – buffalo, quail, deer, antelope, elk and others are making their way onto menus across the country.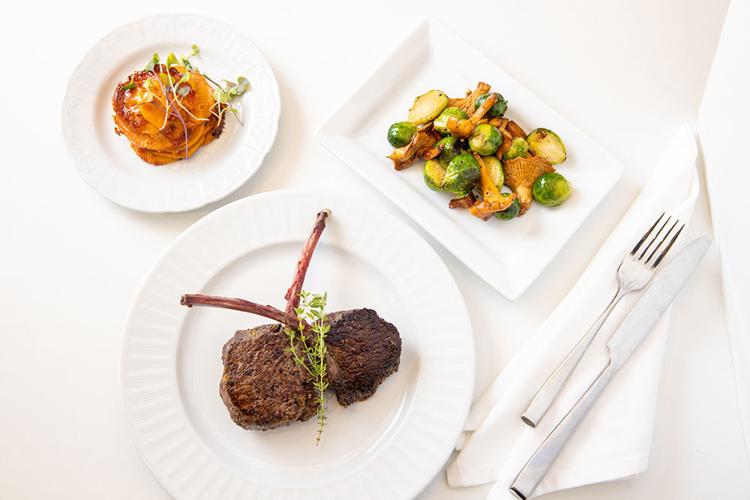 While the traditional meal of steak and potatoes will never fall out of fashion, people are hungry for a little variety. Game is rising in popularity, and the restaurants that serve wild game have menus featuring feature a variety of interesting meats, ranging from the familiar to the exotic. Alligator, buffalo, rattlesnake, venison and elk are all considered delicacies and can be prepared in a variety of ways.
Delaney's Bistro, on St. Simons Island, always has at least one wild game entrée on its menu. Currently, Chef Tom Delaney is featuring elk, which experts say tastes similar to beef.
"It's the healthiest way you're ever going to eat red meat," Delaney said. That's because wild game, which is raised on ranches in a free-range manner, is leaner than most meats found in grocery stores. Game is allowed to roam on large ranches before it's harvested. Once killed, it's dressed in the field and butchered on the ranch. Delaney says this is more humane, and much less stressful for the animal. The added benefit is the meat is more tender, because the animal experiences no stress.
"How it's harvested makes the meat," he said.
The downside, if there is one, is that the ultra-lean game meat lacks the connective fat, or marbling, which are hallmarks of a good cut of beef.
One of the ways in which Delaney combats the lack of fat is to use sauce on a lot of his game items. A favorite is made from fresh blueberries with a balsamic reduction and crumbled goat cheese. It enhances the flavor profile of an elk steak tremendously.
"Well done meat-eaters should stick to beef," Delaney said, explaining that game meat should never be overcooked.
Antelope is one of Delaney's favorite game meats.
"It's the veal of the game family," adding that the meat is fine-textured and fork-tender. "It's tricky to get right now."
The COVID-19 pandemic has affected the availability of a number of Delaney's customers' favorites, he said. One of those hard-to-find delicacies is ostrich.
"It's red meat," he said of the bird. In fact, ostrich has all the flavor and texture of beef, but less fat and cholesterol and fewer calories that skinless chicken or turkey.
Of course, as with all meats, it's the little things that make the biggest difference. Prepared correctly, with the right seasonings and accompaniments and wines, and wild game becomes gourmet.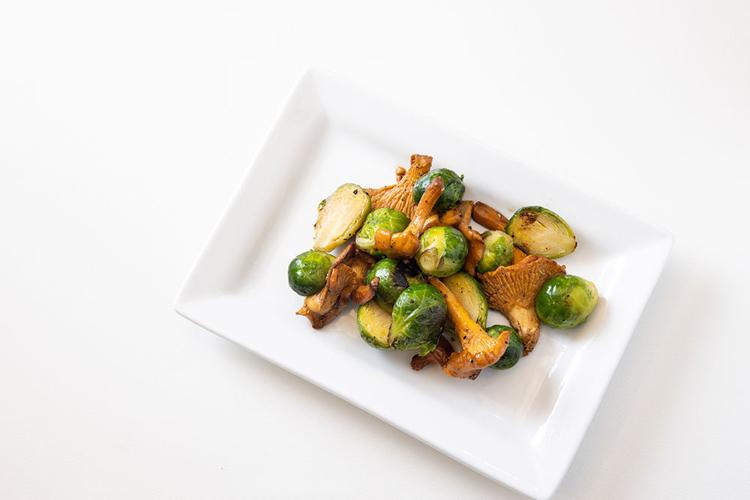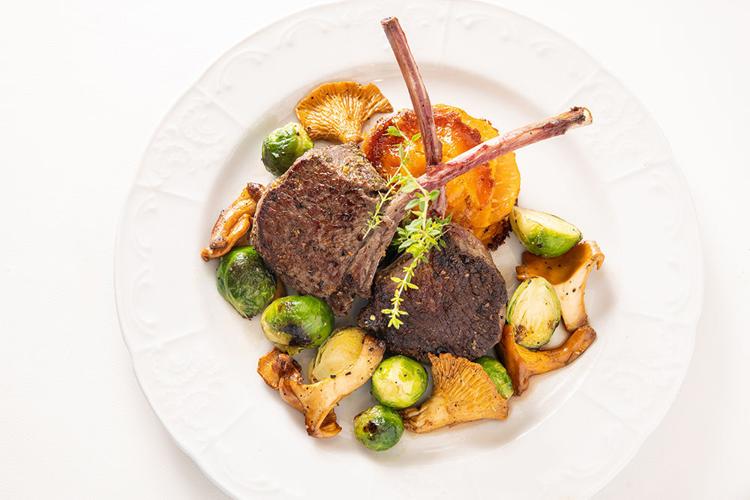 One of Delaney's favorite side dishes for elk is sweet potatoes Anna. Similar to potatoes Anna, but made instead with sweet potatoes, this simple baked dish of sliced sweet potatoes, butter, salt and pepper provides the perfect complement to the hearty elk. Another favorite is garlic sautéed Brussels sprouts and golden chanterelle mushrooms – the sweet-bitter profile of the Brussels sprouts, combined with the fruity, yet earthy, taste of the mushrooms, topped with a sprinkling of freshly grated Parmesan cheese, accents wild game like elk perfectly.
"Those just scream fall," Delaney said.
It's important for people to remember that when serving game, stronger, more forceful flavors are ideal for fall, with lighter, brighter dishes reserved for warmer weather.
Wine is also an especially important component.
Delaney recommends wines from the Côtes du Rhône region, and singled out Châteauneuf-du-Pape, a French wine from a village near Avignon made of a blend of 9-13 grapes. He's also fond of Syrah and Grenache to sip while dining on exotic meats.
Perhaps it's time to consider taking a walk on the wild (game) side.
Delaney's Bistro & Bar
Located at 3415 Frederica Road, St. Simons Island, is open from 11 a.m. to 2 p.m. for lunch, and 6-10 p.m. for dinner Tuesdays through Saturdays. Reservations are encouraged, and may be made by calling 912-638-1330. The bar opens at 5:30 p.m. Tuesdays through Saturdays. Menus are available for review at delaneysbistro.com.