There seems to be a "national day" for almost every occasion. In fact, recent Googling of the National Day Calendar recently led me to several days that celebrated no less than a dozen observances each. But perhaps a favorite with nearly everyone would be the celebration coming up April 11 – National Pet Day.
Not limited to a specific type of pet, National Pet Day celebrates all the companion animals people consider a part of their families.
Founded in 2005 by animal welfare advocate Colleen Paige, pet ownership is also on the radar of the National Institutes of Health, which has been a research partner investigating the physical and emotional benefits of owning a pet. Although the research is ongoing, initial findings indicate that pets contribute positively to human health by lowering cortisol, cholesterol and blood pressure levels.
Despite what the scientists find, people who have pets in their lives know the benefits these (mostly) four-legged conduits of unconditional love bring to their homes. Pets can have scales, feathers, fins or fur, but no matter their species, they all bring immeasurable amounts of joy to the people with whom they make their home.
We visited several local shop owners, and met several dogs, two cats and a bird. Their names are imaginative, their stories touching.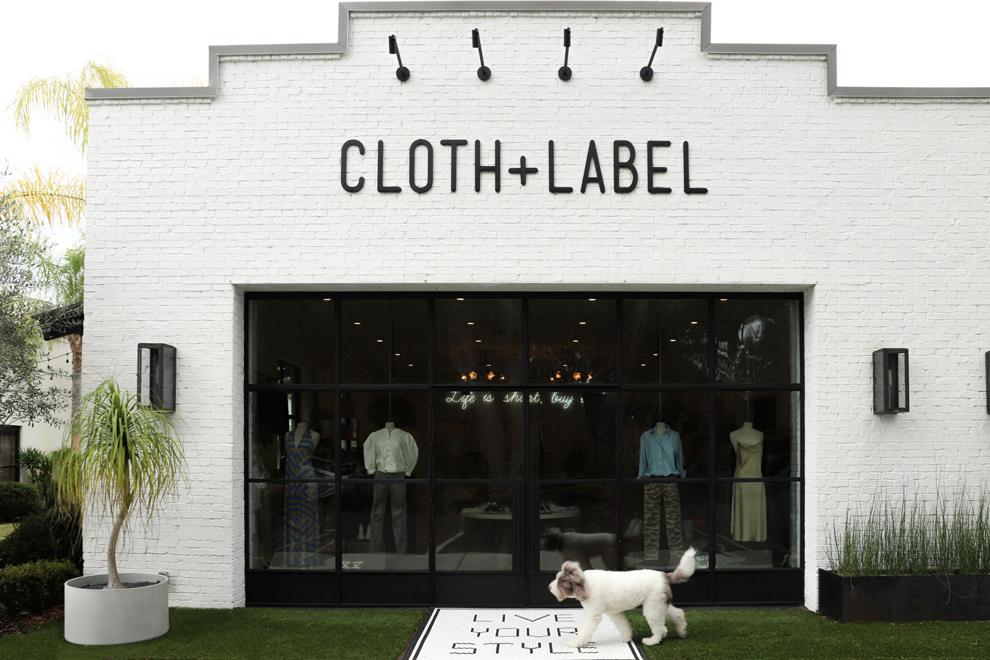 Khloe | Cloth + Label
Khloe, a 2-1/2 year old Australian Labradoodle, is the pride and joy of her owner, Valarie Britz, owner of Cloth + Label and Valarie Britz Interiors. With her parti-mix coloring and sweet disposition, she is a favorite of everyone who visits the store on Frederica Road, on St. Simons Island. Australian Labradoodles are a mix of the poodle, Cocker spaniel and Labrador Retriever breeds.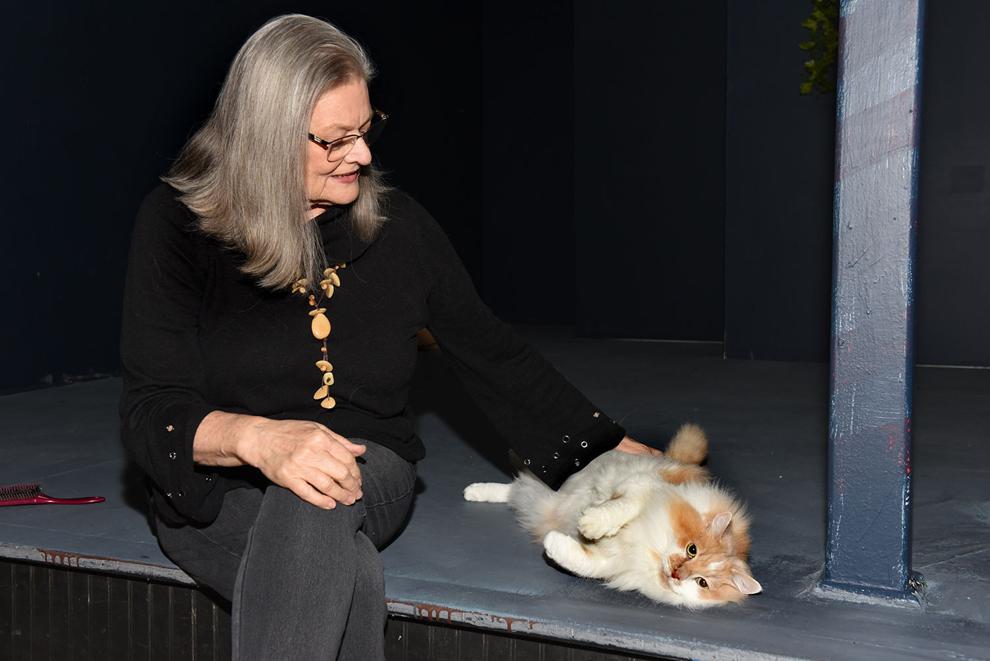 Gus | SoGlo Gallery/Brunswick Actors' Theatre
The very large Gus tends to catch people's eyes as they walk in front of the gallery and theatre owned by Lynda Dalton Gallagher, across the street from Tipsy McSway's Typically lying in one of the storefront windows or languishing on whatever perch he chooses, Gus is a commanding presence. Part Maine Coon, this fluffy ball of love showed up one day in Gallagher's granddaughter's driveway, with a busted back leg and looking for love. At nearly 7 years old, Gus doesn't just take up space and beg for belly scratches. He's appeared in nearly every play presented by the theatre troupe, and was intentionally cast in two of them.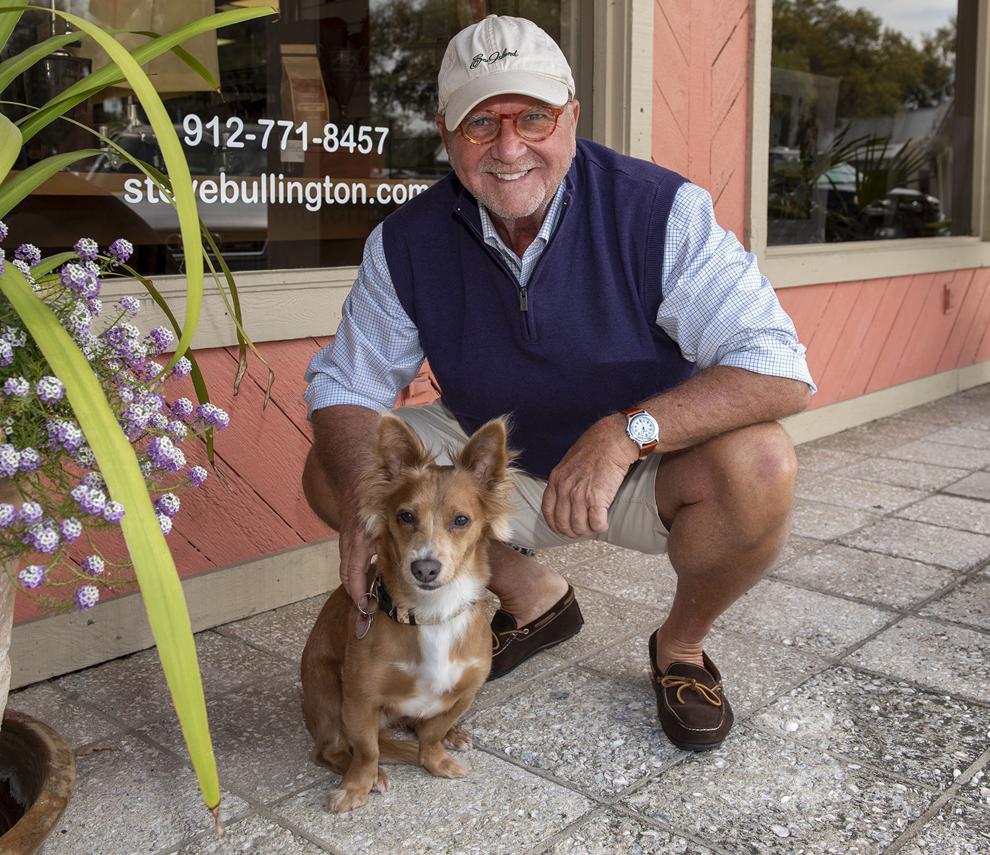 Rosie | Bullington's Men's Clothing
Steve Bullington's men's clothing shop in the Frederica North shopping center has one of the friendliest greeters in Glynn County. Rosie, a 16-month-old mixed breed rescue pup. Rosie greets shoppers at the door, and accompanies Bullington everywhere he goes. She's a blend of Corgi and Dachshund, known as a "Dorgi."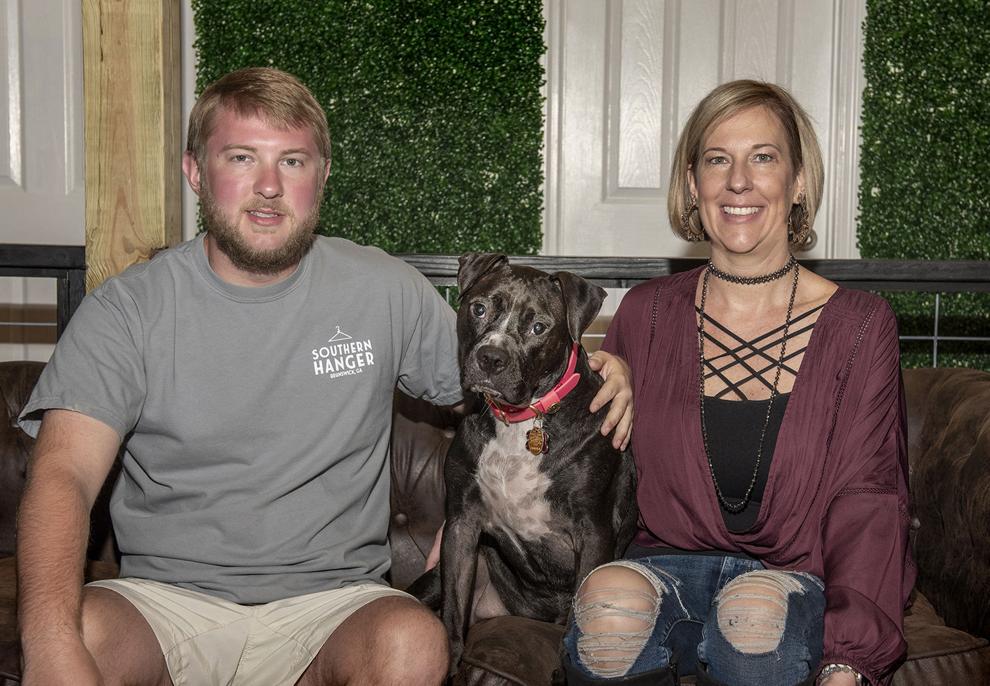 Coco | Southern Hanger
Coco was adopted by Chris Conrad's girlfriend before becoming a part of his family too. A rescue, Coco, now a little over 4 years old, is a pit bull mix who, when found, was a mangey, skin-and-bones mess. Nursed back to health with lots of love and good veterinary care, she's become a sweet and appreciative girl and is familiar sight along Newcastle Street, in downtown Brunswick.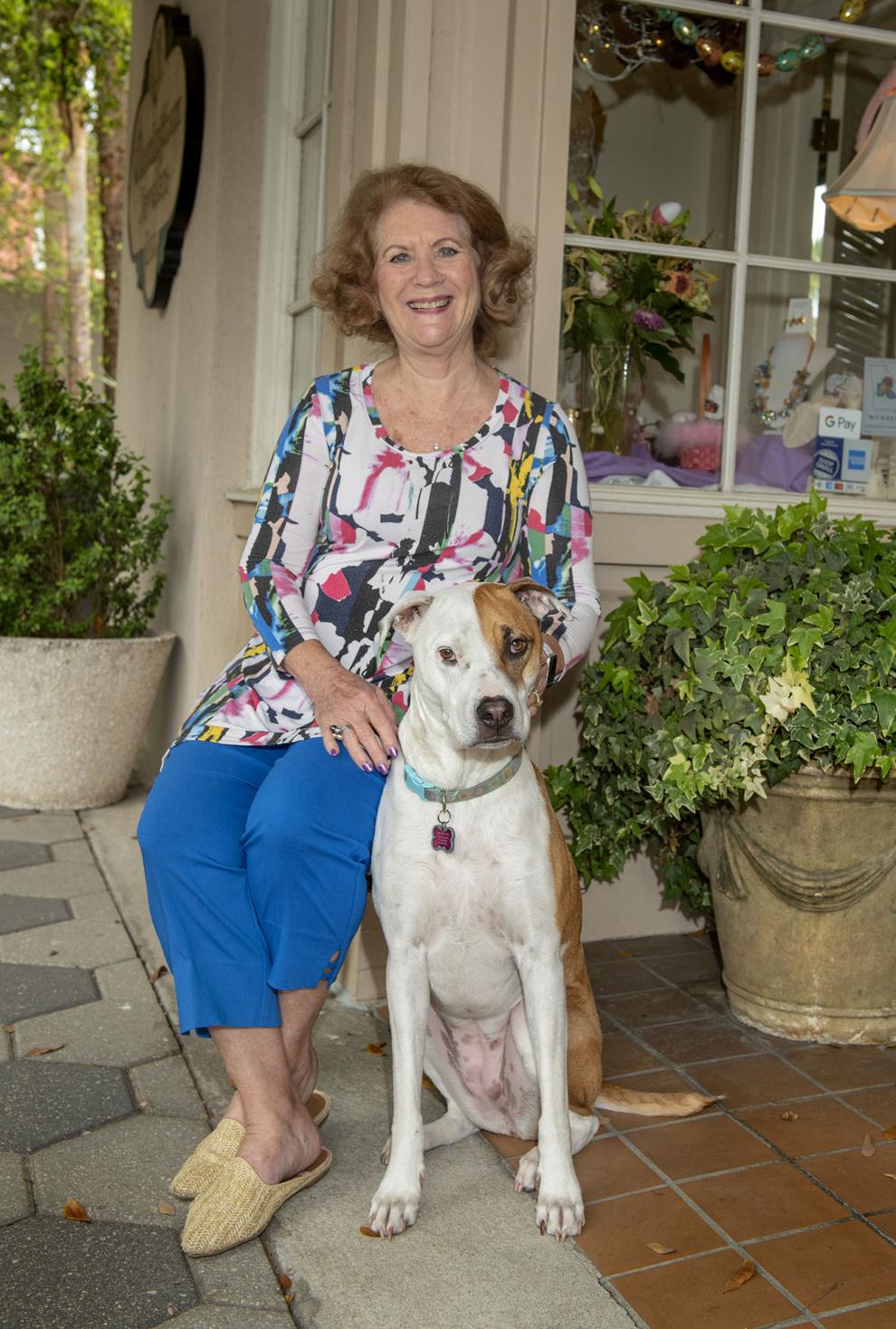 Topaz | Cunningham's Jewelers
Durrett Moerman and her daughter, Alexia Miller, always have company during the day with 5-year-old Topaz by their sides. Topaz is a Heinz 57, but according to the family veterinarian, her predominant breeds are Boxer and Rhodesian Ridgeback. Visitors to the Newcastle Street store, which has been in business for more than 100 years, can always count on a friendly greeting from both the people and the canine in charge.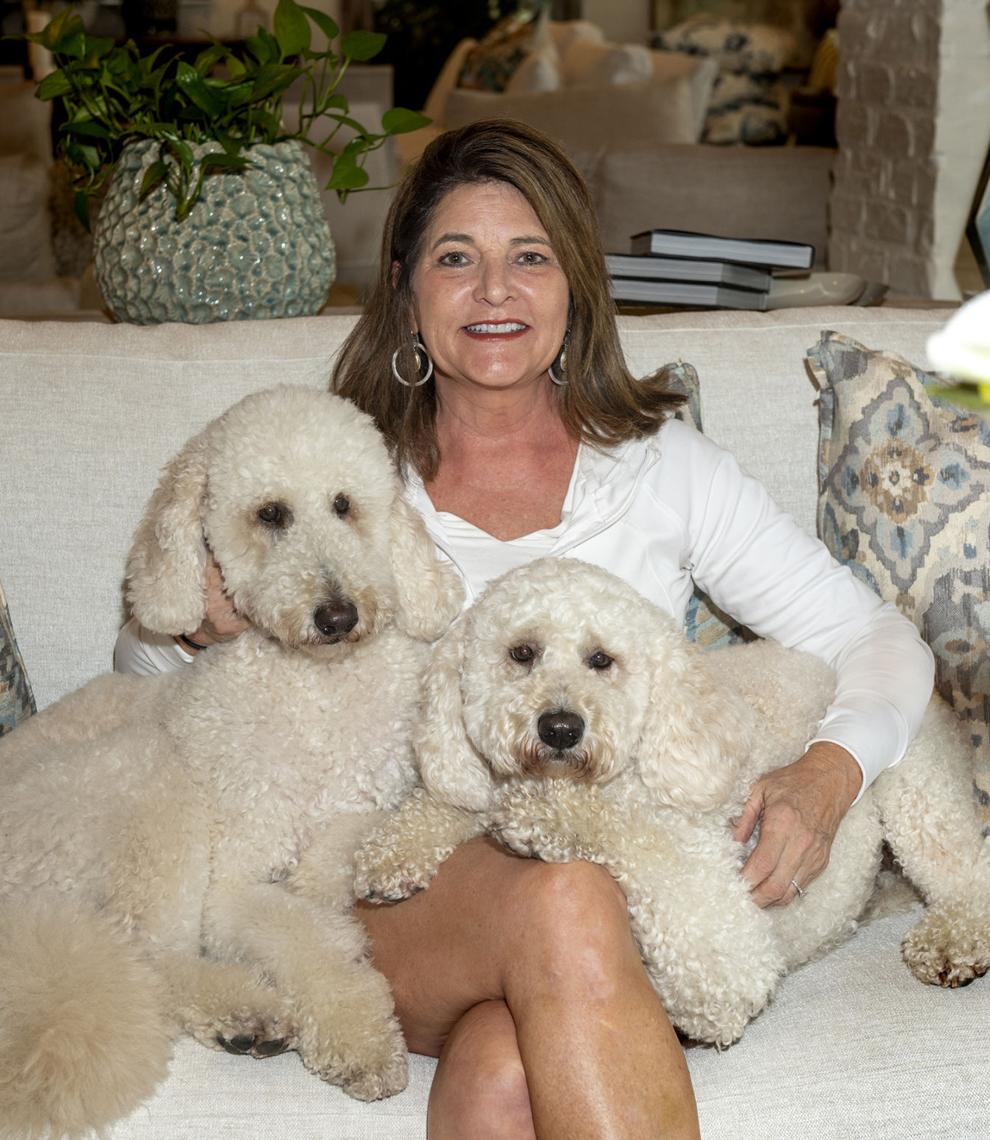 Bentley | Murphy Restoration Imports
Bentley and Murphy are two 4-year-old English Teddy Bear Goldendoodles, who are the ambassadors of Restoration Imports, on St. Simons Island. Owner Mary Knight bought them from a breeder in Rockdale, Ala., and although the two look nearly identical, they're not siblings. They are from the same family, however. These two pooches live in the lap of luxury, and even have their own "room" at Restoration Imports, complete with a posh doggy door..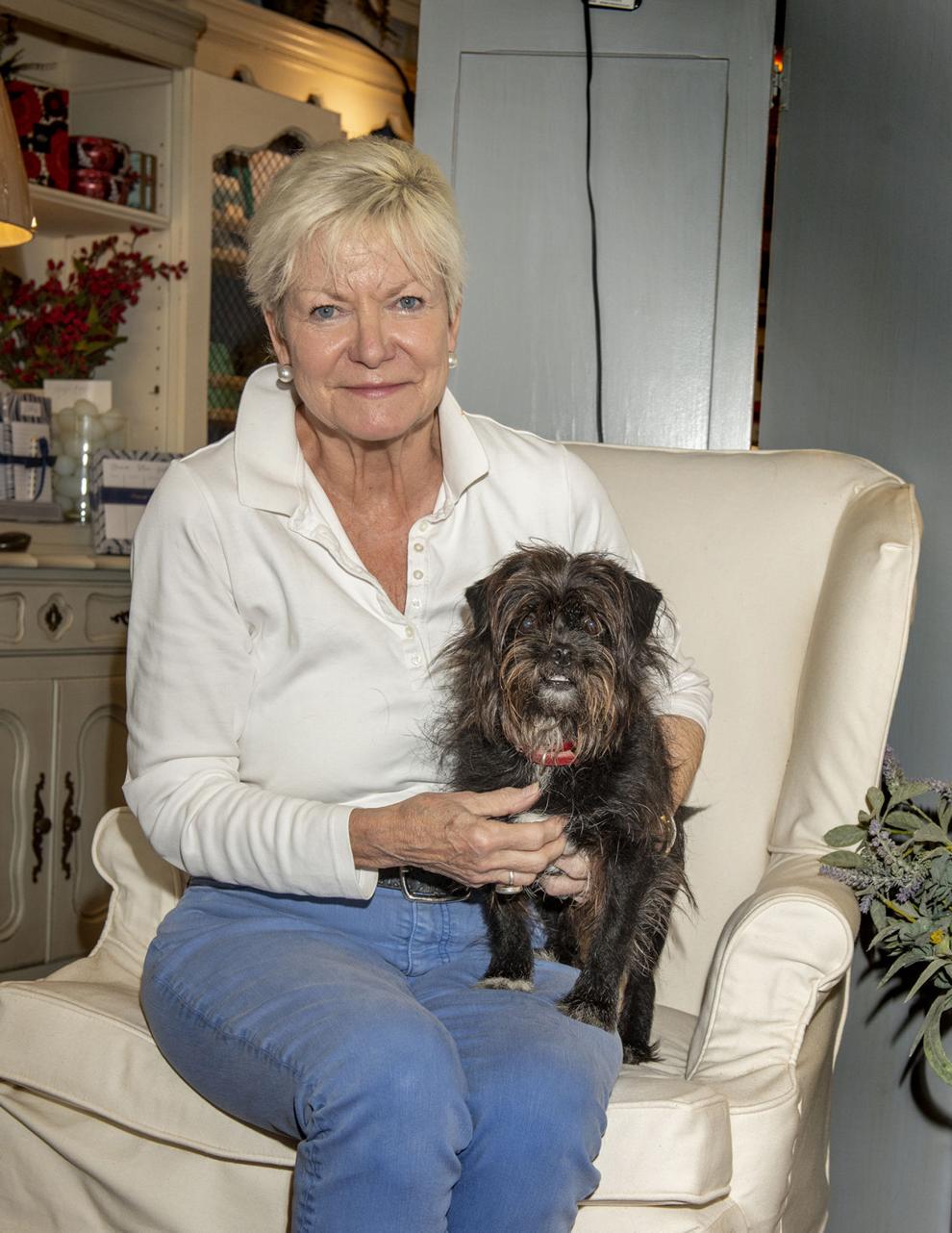 Spike | The Market on Newcastle
Melissa Bagby loves her animals. Spike, who's almost 4 years old, was dumped alongside U.S. 17, and eventually rescued by Bagby, who says the tiny pooch actually rescued her. An indeterminate breed, the family vet, Dr. Guy Cheek says Spike is an Affenpinscher from the neck up and a Dachshund from the neck down.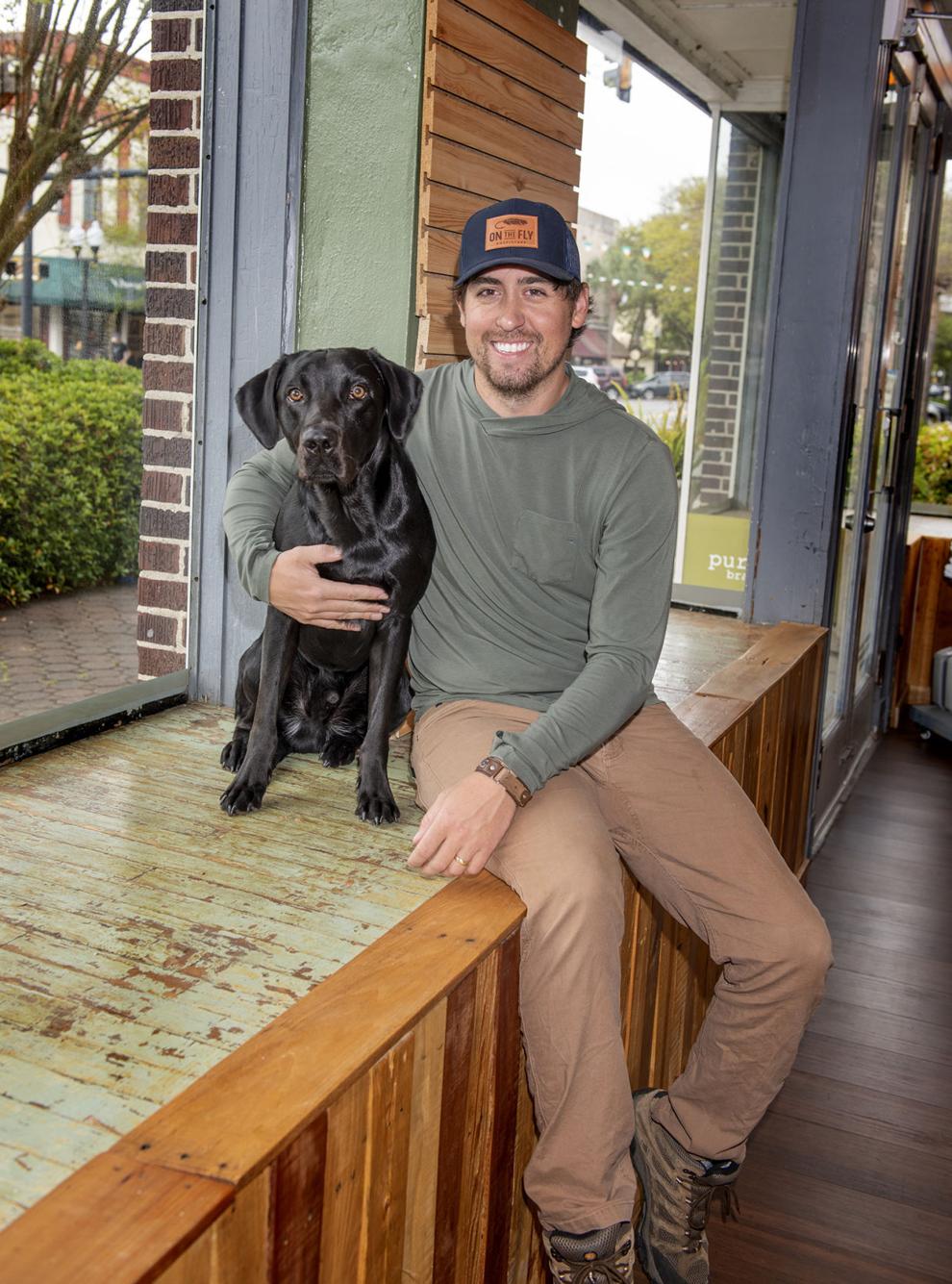 Cooper | On the Fly Outfitters
Cooper is probably the most well-trained dog on the downtown Brunswick beat. This almost 18-month-old British Labrador Retriever is owned by Adam Hein. He accompanies Hein to work every day, and, like most retrievers, is a fan of energetic outdoor pursuits, including falconry.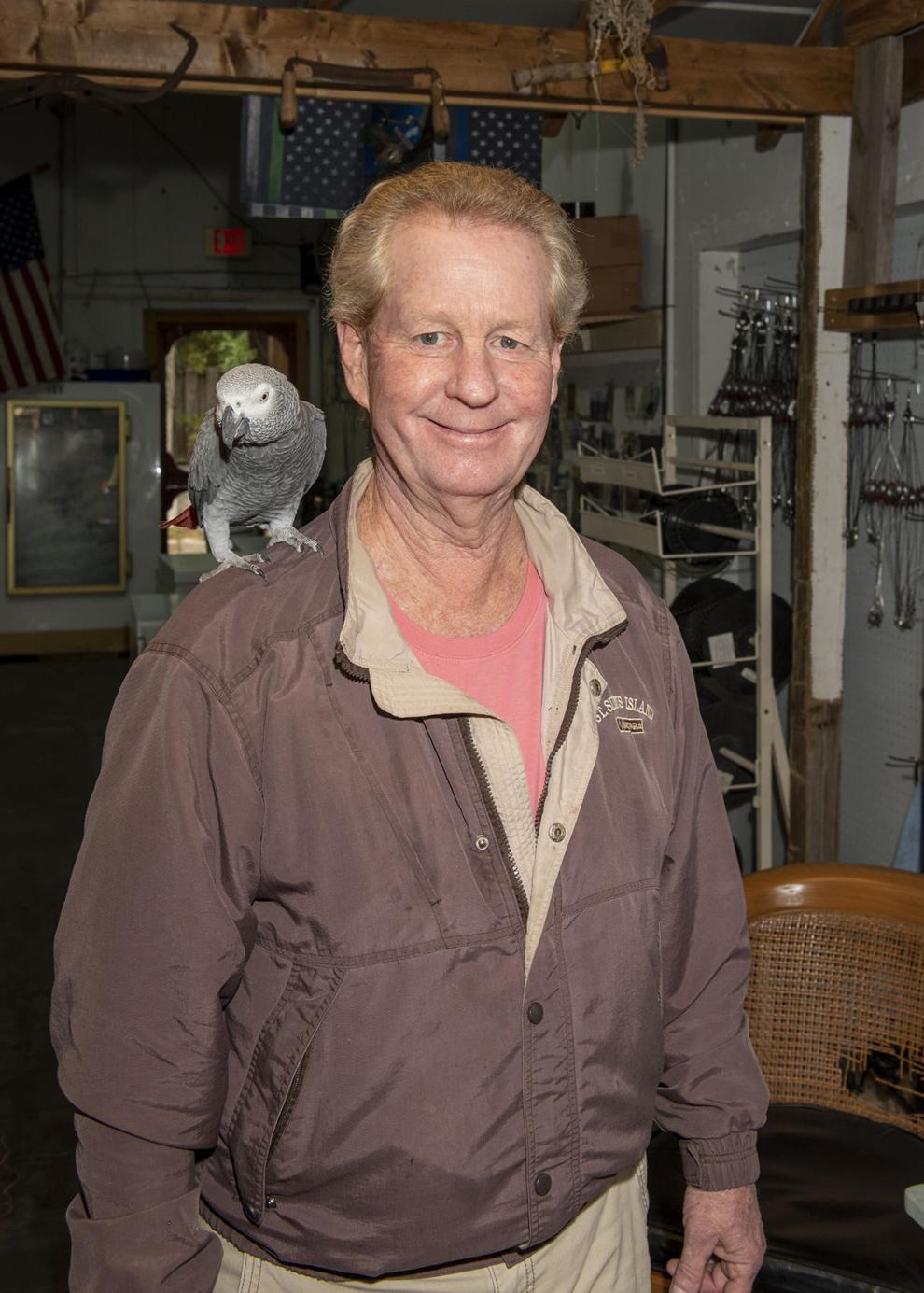 Mr. Bird | St. Simons Bait + Tackle
Mr. Bird's name belies her gender. When she came to live with the family, owner Trish Wooten's daughter labeled all the pets "Mr.," as in "Mr. Cat," "Mr. Dog," etc. So, it was only natural that the brand new African Grey parrot would be named "Mr. Bird." African Greys are entertaining and live long lives. Mr. Bird is expected to live to be 80-90-years-old, according to his co-owner, Mike Herrin. While Mr. Bird doesn't "talk" per se, she does mimic a number of sounds commonly heard inside and outside the store, including the cash register, sirens, the door alarm, the telephone, and a wolf whistle.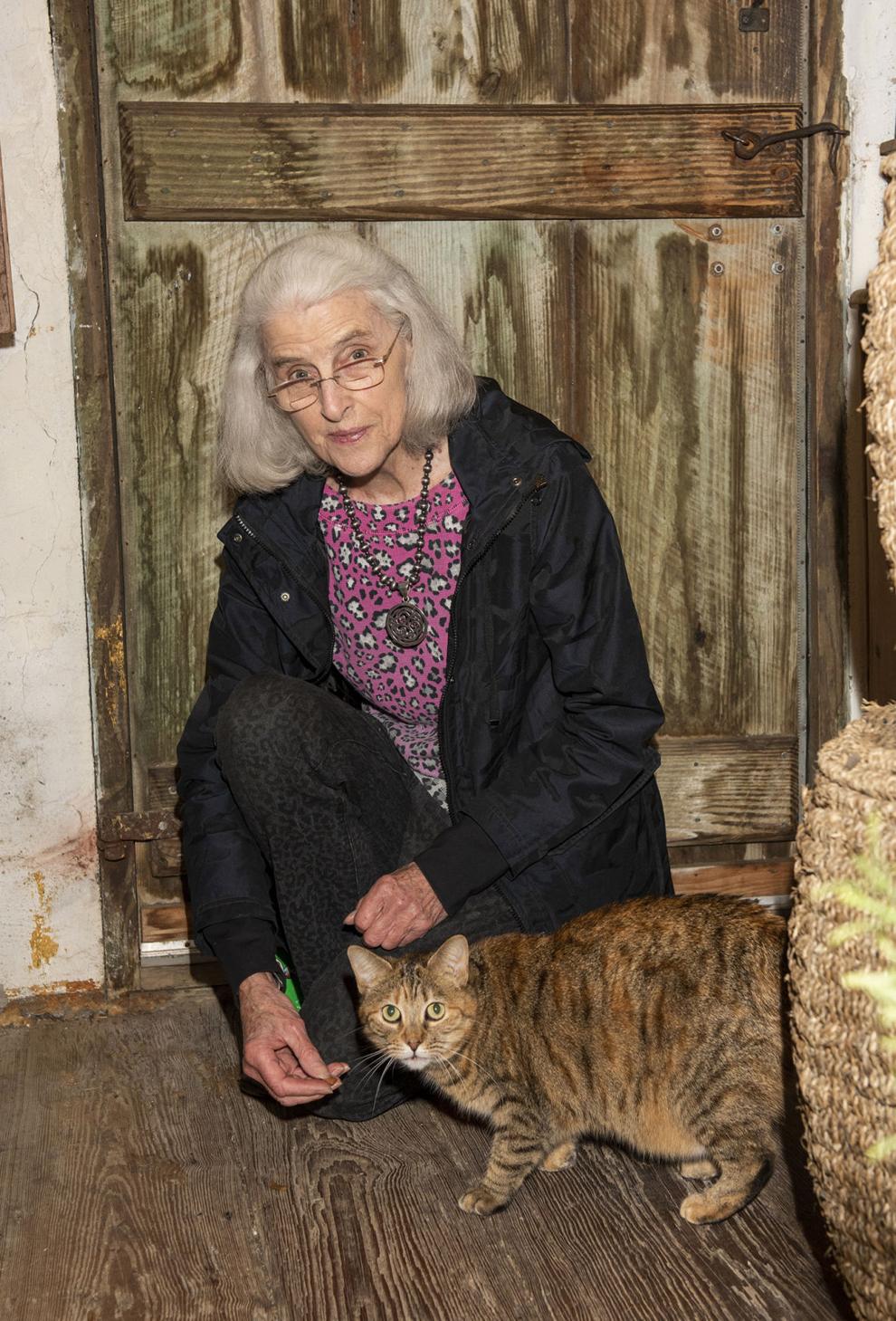 Tabby | Tabby House
Judy Shadron found the cat now known as Tabby in the garden outside her shop. The kitten, who was starving and scared to death, was too thin, and had too-long-legs and what seemed like a giant head compared to her tiny body. The feral kitty, who's become quite affectionate, but only on her terms, is now 3-1/2 years old and thriving alongside Shadron in her shop on St. Simons Island.
How to observe National Pet Day
• Adopt a pet from an animal shelter.
• Sort through your pet's toys and pitch any that aren't safe.
• Make sure cords, phone chargers, and toxins are out of reach of your pets.
• Schedule upcoming vaccines and grooming appointments.
• Make sure tags are up-to-date with correct telephone numbers.
• Take supplies to pets in shelters.
• Use the hashtag #NationalPetDay on social media.