When searching for a new place to live one thing to consider is the familiarity with which your real estate professional has with the area. That gives long-time Realtors who are natives and long-time residents the edge, particularly for clients who are relocating from outside the area and may be total strangers to these magical Golden Isles. These are the professionals who can give you counsel on most anything from the restaurants to recreation. We recently visited with a few local Realtors, who also happen to be natives of the Golden Isles, just to learn a little more about them and the local real estate market.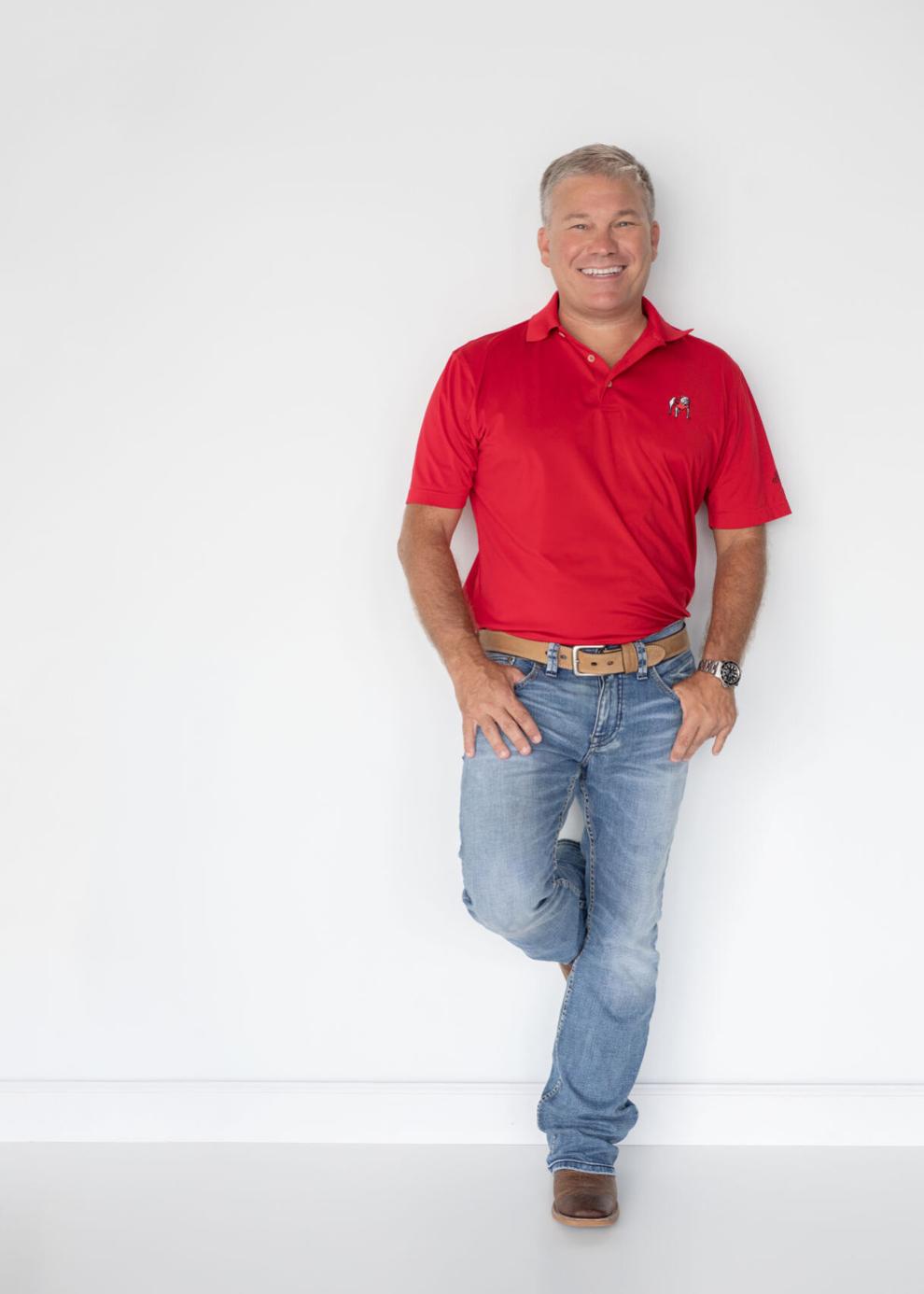 George Skarpalezos Jr.
Berkshire Hathaway HomeServices Hodnett Cooper Real Estate
The Skarpalezos family moved to Glynn County in the 1920s, beginning with George's grandfather, who came to the U.S. from Skopelos, Greece, when he was 13 years old.
"My sister, Winnie, and I are super-close, and share the same passion for real estate, just like our dad, George Sr., who was a real estate agent and developer in Glynn County for over 30 years," he said. "Winnie and I worked for and assisted with the operations at Skarpalezos Realty for 14 years, before joining Berkshire Hathaway HomeServices Hodnett Cooper Real Estate."
A native of the Golden Isles, George attended St. Simons Elementary School, Glynn Middle and both Brunswick and Glynn Academy high schools, gradating from Glynn Academy. Continuing his education, George graduated from Georgia Southern University with a political science degree.
He attributes his motivation to his father, George Skarpalezos Sr.
"My father taught me from an early age, that you must create your own activity; you must get out there and work hard for what you want," he said. Real estate to me was a natural fit, the social aspect encompassed who I am as a person.
George's business goals include being at the forefront, cultivating new relationships, providing a service for positive and joyful people and being their helping real estate hand.
"With the very active market we have today, you need someone on your team, in your corner," he said. "My responsibility to protect my clients is my top priority. To be a Realtor is to be a good person and the importance of building those relationships is vital to me."
George says there are any number of reasons to buy real estate in the Golden Isles, including the diverse business culture and easy-going island lifestyle.
"I love it here," he said. "A growing small town – we have the Federal Law Enforcement Training Center, the … ports, beaches and community. We are a vacation and resort destination, but at the same time, a comforting place to grow up and raise your family … This is truly a place to call home."
Off-the-clock, the rugby pitch is a good place to find George. A lifelong player, he says rugby is his favorite hobby. Next month, he'll be playing in Anchorage, Alaska. Of course, he enjoys pursuits close to home as well.
"I enjoy relaxing on the beach, hiking, dining at the local restaurants, kayaking," he said. "Glynn County offers endless opportunities to enjoy nature and be outdoors, which is what I enjoy most about living here."
Lifelong residents also have a store of childhood memories upon which to reminisce, and George is no exception.
"I would have to say my top, hands down, favorite local memory would be working for Sea Island in the summer for their junior staff program," he said. "Making the friendships, and working with the kids, was the best part about my summers. Still to this day, we all keep in touch and reminisce on the fun times we had."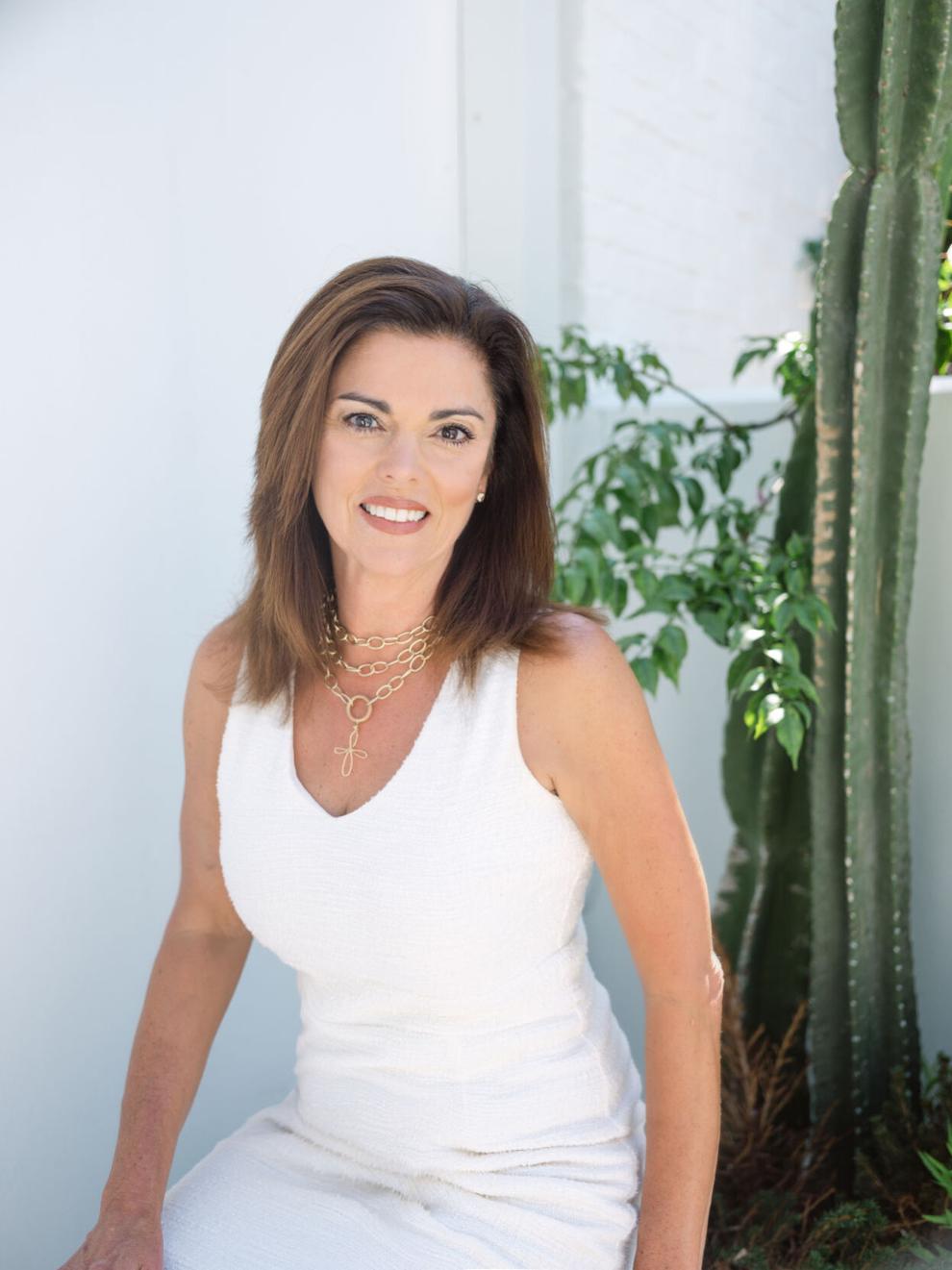 Micki Carter
DeLoach Sotheby's International Realty
Micki Carter is the youngest of five children. A native of the Golden Isles, she said she's never had the desire to live anywhere else, and doesn't take it for granted.
"We were the family with the big station wagon – orange with wood panel sides … don't judge, it was the 70s," she said. "Laughing kids, crying kids, often a dog or two and lots and lots of noise. If you are familiar with the Griswolds, you get the picture."
Married to husband Dan for almost 31 years, the couple shares a 24-year-old daughter.
"Raising our daughter here in the Golden Isles and having her back home, if only for a while, is a gift," she said. "We are very fortunate."
When Micki chose real estate as a career, she followed her father, Vernon Mims', footsteps.
Micki followed in her father's footsteps when she chose real estate as her career.
My father was a well-known local real estate agent," she said. "He started his real estate career later in life, after many years of owning electronic and record stores."
Real estate, she said, quickly became his passion, and she was required to get her real estate license as soon as she graduated from high school.
"After working in other fields, including a few years as an education sales consultant for Apple – anyone remember the Apple IIe? – I was persuaded to join the family business," she explained. "I was very lucky to have learned the real estate business from my father. Thanks to him and my current work family at DeLoach Sotheby's, 20-plus years later, I still love my job."
For 2021, Micki's goal is searching for inventory. She calls the lack of housing inventory the biggest challenge in the current real estate market.
"Each day begins early, checking for new listings and reaching out to contacts in search for properties for my clients," she said. "The goal that never changes is to take good care of my clients."
There are several reasons people should consider buying real estate in the Golden Isles.
"(It's) a wonderful place to live, grow up, raise children, retire or just visit," Micki said. "It is full of natural beauty, good food and nice people. What more can you ask for?"
Time off is really a rare commodity for real estate agents, but when Micki finds a little time away from work she enjoys cooking, spending a restful day at the beach with a good book and spending more time with my family and friends.
Like others who grew up here, Micki has a full memory bank, and some of her best recollections are the time she's spent with her family and raising her daughter in her hometown.
"I look back on our life here, my daughter's school years at Frederica Academy, the joy of living in such a beautiful place and feel very blessed," she said. "She may be an only child, but my house was always full. When my daughter is home visiting, it is still common to come home to a house full of the same faces I saw when she was in elementary school."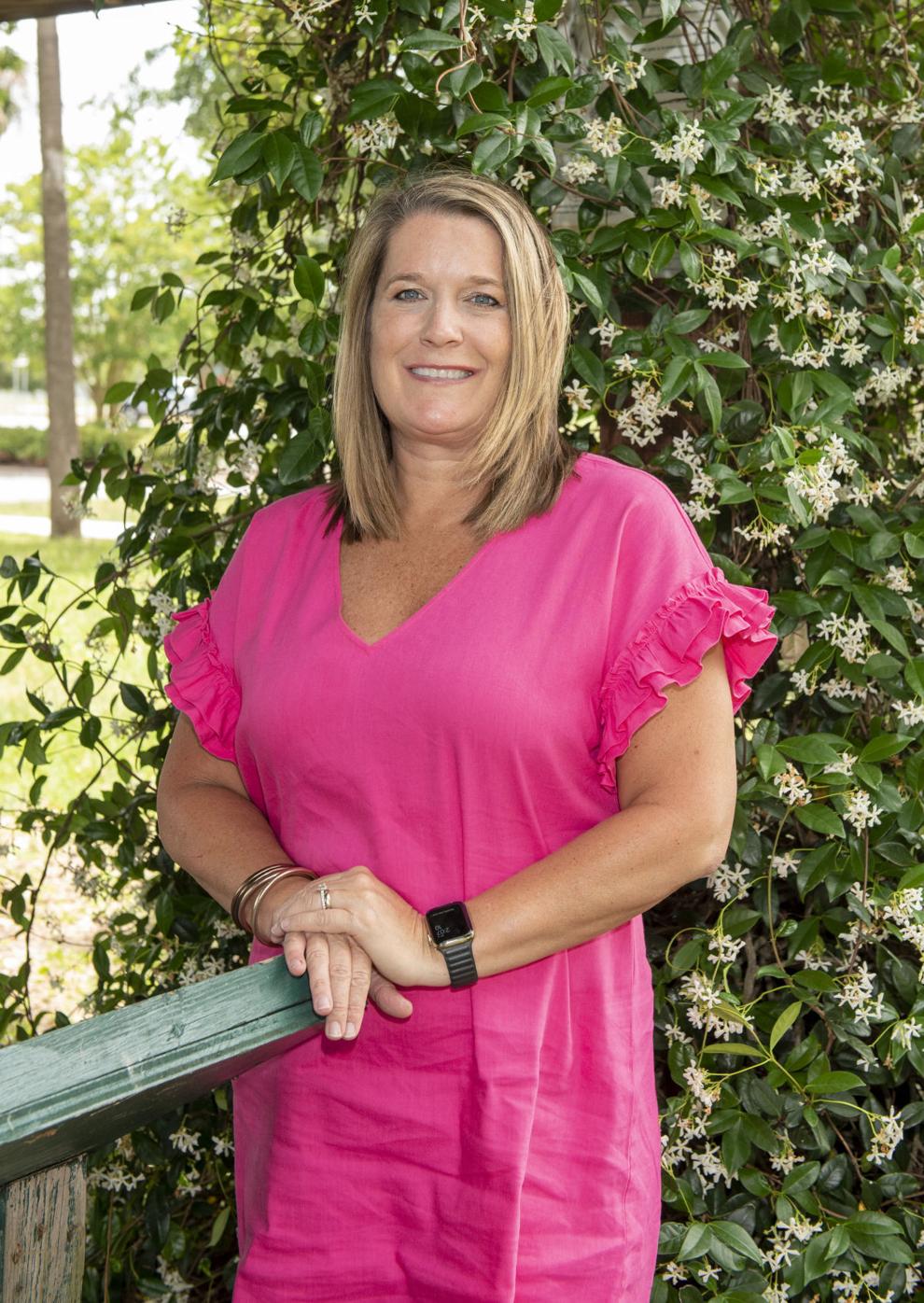 Sandra Branch
Signature Properties Group
Native and lifelong Golden Islander Sandra Jernigan Branch is a Glynn Academy graduate and attended Coastal Georgia Community College, now College of Coastal Georgia. She says she grew up in "the most comical family out there," and gives her dad, Handy Jernigan, most of the credit for that.
"I am married to the love of my life and the best man I know, Kipp Branch, and we have what you would call 'The Brady Bunch' with our blended family," she said. The family includes daughter, Kendall, who lives in New York, son, Kevin, who works for a local landscape company, and son Kason, who is a student at Thomas University in Thomasville. She also has two bonus daughters – McKenzie, who attends Georgia Southern University, and Alexia, who is a sixth-grade science teacher at Glynn Middle School. Alexia is also the mother of the Branch's only grandson, Henry, who just completed kindergarten.
A career change prompted Sandra's entry into the real estate profession, so she took the chance.
"I love working with people, especially the first-time homebuyer who is so excited to move into their new home," she said. "My only regret is not starting this career years before I did."
Branch said 2021 has been a great year so far for her with both sales and listings.
"I hope to continue the rest of the year as busy as the first five months," she said. "We all want this current market to stay as hot as it currently is.
Why people should buy real estate in the Golden Isles isn't the question, according to Branch. The real question is "why would someone not buy real estate" here.
"I have traveled a lot and always say there is nowhere more beautiful than the Golden Isles," she said. "On top of that, we have the most unique community. Everyone knows pretty much everyone. You never just run to the grocery store, out to eat or shopping without seeing someone you know. We also have some of the best local restaurants and live music you will find."
When Branch isn't selling the Golden Isles, she loves spending time with her family, as well as riding bikes, going to the beach or boating with friends.
"I absolutely love football," she said. "Whether it is high school, college or NFL. In the fall, you will find me on the weekends attending a football game or watching football. My favorite college team is the Georgia Bulldogs. Baseball is my second-favorite sport, but I especially love it when my baby boy, Kason, is playing."
As far as favorite memories go, Sandra has a doozy. It seems that when she was about 7 or 8 years old, her family was out on "Sandy" the family boat, when they experienced some mechanical problems and came to a complete stop under the Sidney Lanier Bridge, which was a drawbridge at the time.
"We did not have SeaTow in those days or cell phones," she said. "We were just floating as my dad was working on the motor … . After some time, my dad decided to tie up to the bridge, and the next thing I know, he said we must climb … up the Sidney Lanier Bridge from the water level to the road level.
"All five of us climbed the bridge, and the whole time my older brothers kept telling me not to fall because 'Jaws' was in the water. My Dad continued up to the very top to use the phone to call a friend. This is probably the best memory but any day on the water makes for a great memory!"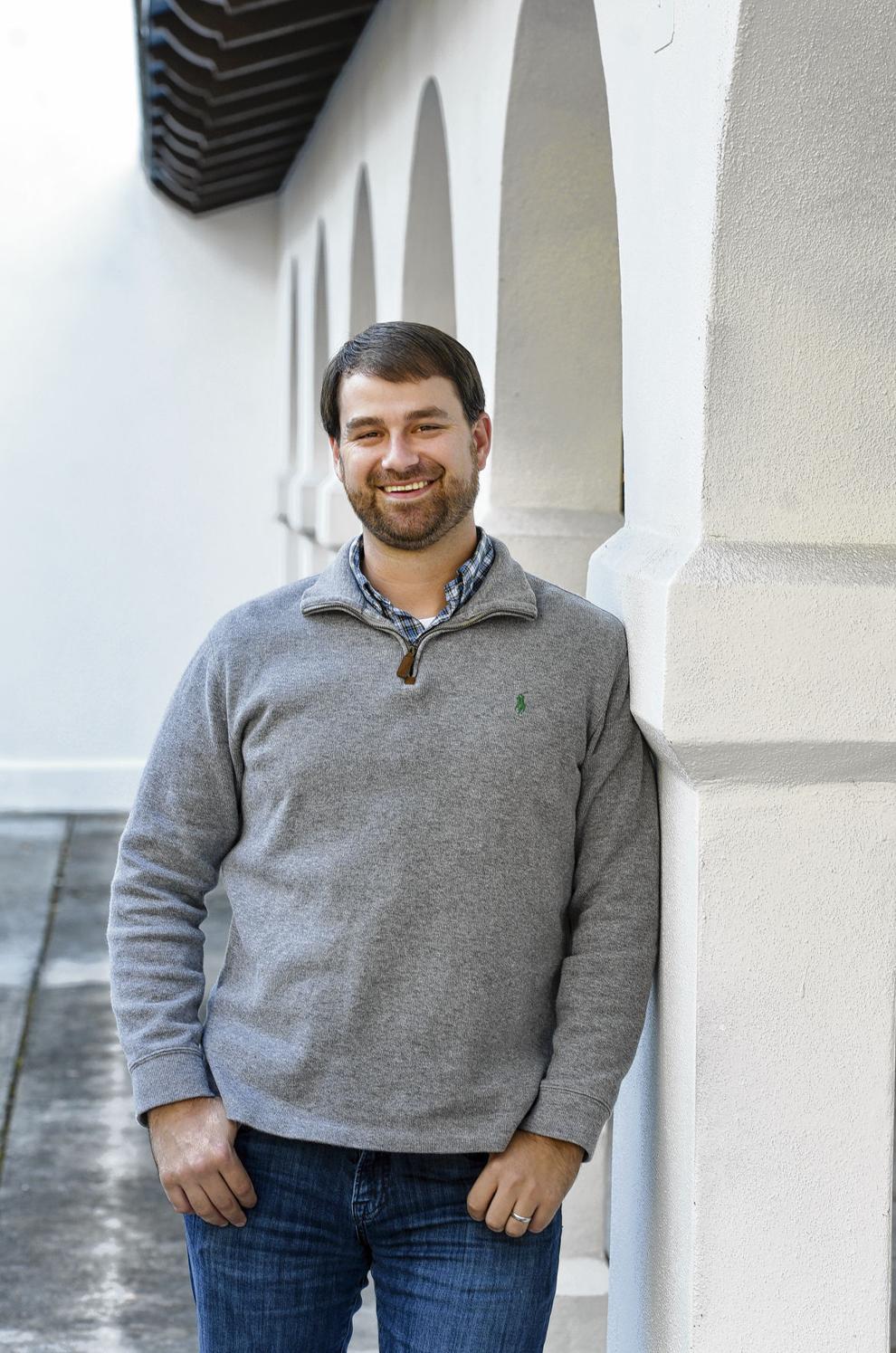 Mac Jefferies
Jekyll Realty
Mac Jefferies' grandparents found the Golden Isles in 1978 when they were vacationing from Augusta.
"They stayed at Villas by the Sea, and immediately fell in love with the area," he said. "They bought a duplex where they could retire/live on one side and my parents on the other. My father got his real estate license in 1989, and is now the broker for Jekyll Realty. Both my parents and my brother are all real estate agents."
Mac's wife's family moved to the Golden Isles from San Diego when she was in high school. The two dated in high school, graduated and moved back home. They now have a 3-year-old son and a daughter on the way – and all the grandparents nearby.
"I couldn't think of a better place to raise my kids," he said.
Born in 1987, Mac has lived in the Golden Isles his entire life. He grew up living on Jekyll Island and rented an apartment on St. Simons Island after college. Mac is a graduate of Glynn Academy and received his bachelor's degree in finance from Valdosta State University.
"Currently, my family and I live in a great neighborhood in Brunswick," he said. "So, I have lived all over the Golden Isles."
Getting in to the real estate business was an easy decision for Mac. His parents, C.J. and Megan Jefferies, are the brokers and owners at Jekyll Realty, and his brother, Chris Muthig, is an associate broker for the company. Mac says it runs in the family.
"I have a lot of fun telling customers and clients what it was like growing up on Jekyll," he said, adding that he has been licensed since 2012, and is currently an associate broker with Jekyll Realty. "Most are surprised to hear the amount of knowledge I have of the area at my young age, but I've been here my whole life growing up in the real estate trade."
Helping people is Mac's constant business goal.
"I like to inform/teach my buyers and sellers as much as I can during a sale," he said. "Most people only go through this transaction a few times in their lives and usually it's their largest financial transaction."
Mac said he believes in total transparency and likes to walk customers through the entire process so at the end of the process they have better knowledge and positive understanding.
"This especially pertains to first-time homebuyers," he said. "It usually takes more time in explanations and teaching, but the reward at the end is why I do what I do. You have changed their life for the better and helped them achieve a lifetime goal. It's amazing."
Mac says the Golden Isles sells itself.
"You have a great small-town community with promising growth and reinvestment at every turn," he said. "I love listening to local radio and reading the news on everything this community is doing and where it is going.
"No matter the ZIP code, there is always something positive happening in the Golden Isles. That's special."
Spending time with friends and family is at the top of Mac's off-the-clock pursuits. He also enjoys fishing, golfing, woodworking and carpentry projects.
"Most nights you can catch me on my back porch grilling on the Big Green Egg and listening to some music," he said.
Going to the beach with his family when he was a child remains one of Mac's favorite memories.
"Now, I get to take my family to the same beach and create all new memories for my kids," he said. "I'm truly blessed to be able to say that, and I am grateful to live in such an amazing community."